LinkedIn Training and Coaching for Small Business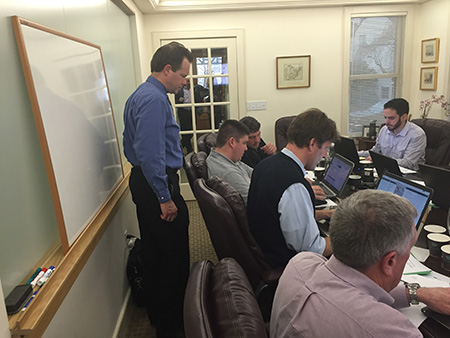 LinkedIn is the largest and most effective professional social networking site across the globe. There are now over 500 million people using LinkedIn to network and find opportunities.
Post Road Consulting has worked with hundreds of small businesses. We are a small business ourselves, so we have the same needs as you do.
Personal Branding for your Team > LinkedIn Profiles
Your small business team members each have a LinkedIn profile which represents them personally as well as your business. Your company brand is reflected on their pages and they should be your best brand ambassadors. We offer private coaching, training and "done for you" services to help build top notch personal profiles for your team or company. Normally we work at your business location, but we also have offices in Stamford and Westport CT and we conduct online programs.
LinkedIn Company Page
This is a great way to distinguish your company! When your clients or prospects look for your business online, your LinkedIn Company page should be a top Google result. We will build your LinkedIn Company Page and then teach your team how to use the platform, share content and review the analytics. Your employees can learn to share your company content on LinkedIn with their network for greater amplification. Learn more.
Social Selling and Social Recruiting
Your prospective buyers and candidates are increasingly hard to engage without warm connections. Cold calls are becoming more a thing of the past, especially as new communication strategies using LinkedIn are helping accelerate business outcomes. The Post Road Consulting team works with sales and HR departments on personal branding, Social Selling, and Social Recruiting. We look forward to learning how we can help you.
LinkedIn Thought Leadership
Spend time with Post Road Consulting and learn about all the exciting new ways to share and post content using LinkedIn. This may include using presentations and SlideShare; videos and YouTube; and the LinkedIn Publishing platform.
Contact us for more information. We are looking forward to hearing from you!
See Video Testimonial from Felix Giannini of Lexco Security Inc.