LinkedIn Speaker - Sandra Long
Create an event that is truly memorable. LinkedIn Speaker Sandra Long has a refreshing and authentic view of business relationships and personal branding that she shares with her audience.  She is passionate and very engaged with every group. Sandra will make sure your event is very successful!
Your audience will be motivated and inspired by Sandra's advice on networking and building a personal brand online with LinkedIn.
Sandra connects with her audience through her honesty and by sharing real-life experiences and stories. In addition to actionable tips and ideas, Sandra inspires the attendees to take positive action and to think differently about LinkedIn, social media, networking, and personal branding.
In addition to being a LinkedIn Speaker, Sandra is the author of LinkedIn for Personal Branding; The Ultimate Guide and president of Post Road Consulting LLC.
Watch Sandra's 11 minutes TEDx talk "LinkedIn for Community: A Super-Power Hiding in Plain Sight"
LinkedIn Speaker Sandra Long is available for:
Keynote presentations
Sales Kickoffs
Conferences
Workshop or Session Leader
Panelist
Book signings
HR retreats
Sandra's audiences include:
Corporations
Associations
Business people and Industry groups
Sales teams
HR teams and recruiters
C level executives
Conferences
Job seekers
Attorneys and consultants
University students, staff, and alumni
Popular Speaking Topics for LinkedIn Speaker Sandra Long:
Personal Branding with LinkedIn
LinkedIn Sales Navigator for the WIN
LinkedIn Profile
Build Your Network Now
Personal Branding 
Real Relationships and the LinkedIn Connection
Social Selling
LinkedIn for Career
LinkedIn to Grow Your Business
LinkedIn for Leaders
---
---
Testimonials: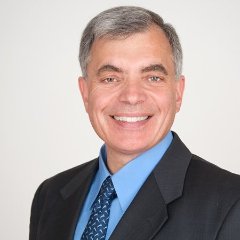 "We all know that your choice of speaker can make or break attendance at your event. As the person responsible for selecting speakers for our ASIS International meetings, Sandra Long has twice proved her worth. Sandra's topics are exactly what people are looking for as evidenced by her drawing the largest attendance of all the speakers in the past two years. She is engaging, informative, and incredibly generous in sharing valuable information. Sandra's knowledge is unsurpassed in the fields of LinkedIn, branding, networking, and social selling. Everyone leaves with a sense of having been inspired to move their careers and businesses forward based on her excellent presentations and delivery."
Felix Giannini, President of Lexco Security 
---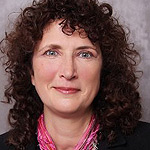 "Sandra's enthusiasm is infectious. She connects with her audience because she dispenses laser-focused insights in an interactive engaging format equal parts expert and entertainer. Sandra's total understanding of social networking enables her to work with you to develop a topic that is spot on for your event. Sandra's spoken at the Stamford Innovation Center several times to different audiences. No matter what the topic Sandra consistently receives rave reviews from participants"
Lesley Stroll, Director of Educational Programming, Stamford Innovation Center
---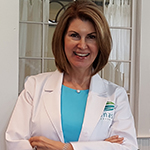 "Sandra spoke to us recently at the National Speakers Association, CT chapter and all I can say is WOW! She tailored the program to speakers and their challenges and delivered more than I could have imagined. Every person in the room was engaged, asking questions and taking notes. No one wanted the session to end. The feedback has been extraordinary! Our members left inspired and motivated and are now using LinkedIn to their fullest advantage."
Dr. Susan O'Malley. TEDx speaker. Past President of National Speakers Association CT Chapter
---
Partial List Of Speaking Engagements & Workshops for LinkedIn Speaker Sandra Long:
Let's talk about YOUR event. Consider booking LinkedIn Speaker Sandra Long. Contact us