LinkedIn Profile for Insurance Agents: Nine Ways to Impress
Customers today expect to find what they are looking for online, including insurance agents. According to J.D. Power, 74% of consumers research insurance purchases online, but only 25% make their final purchase online. As the premiere social media platform for business, LinkedIn is a critical tool for insurance agents to engage prospective customers.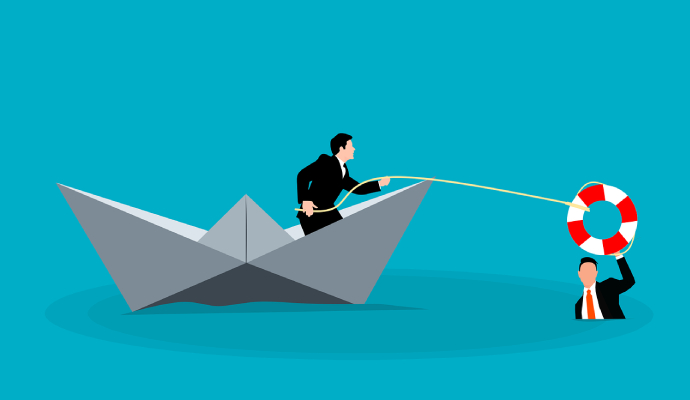 When prospective customers are looking for a new insurance agent or broker, they generally have the same specific criteria in mind. They are seeking an advisor who:
Has the relevant licenses, certifications, and memberships
Is honest, reliable, and established
Offers a variety of services and policies at competitive prices
Provides outstanding customer service
Uses technology to improve the customer experience, but stays engaged on a personal level
Is easy to get a hold of
Your LinkedIn profile allows you to make a great first impression online and demonstrate that you meet all of those criteria. A complete and up-to-date profile will include your licenses, certifications, organizational memberships, and a full work history. Recommendations, endorsements, and links to related feedback from customers will provide social proof of your dedication to service. Your About essay will tie it all together, conveying your personal brand and encouraging prospects to contact you.
Here are nine ways you can impress prospective customers:
1. Be Easily Found
In the introduction card, you can list your location to be the closest metropolitan area rather the town or area of your zip code. This simple change will improve the chances of you being found in a search result while also making it clear about your major market focus. Strategic use of relevant keywords in your headline can also improve search results and increase the chances of a user visiting your profile when looking for someone with expertise related to their specific needs.
2. Be Visual
Your profile photo and banner are particularly important choices. It's best to use a professional headshot, preferably the same image used on your company bio or other company materials. Similarly, consider using a banner image that includes your company's logo. Both choices will demonstrate that you are a team player and connect you more closely with your company's branding. Photos of you working with customers or related to any insurance specialty area you may want to feature are also b choices.
3. Be Memorable with Video and Essay
LinkedIn now offers you the chance to add a 30 second video on the top of your profile! This would allow you to greet prospects on your profile. You can make yourself more approachable with a friendly low-key welcome video. Couple this strategy with a well written About essay so every profile visitor will feel motivated to work with you.
4. Show that You are Connected
Consider adding any professional organizations that you are affiliated with in the Organization section of your profile. This may include:
American Property Casualty Insurance Association
Insurance Europe
National Alliance of Life Companies
Insurance Bureau of Canada
America's Health Insurance Plans (AHIP)
American Academy of Actuaries
Insurance Accounting and Systems Association (IASA)
International Association of Insurance Professionals (IAIP)
Property Casualty Insurance Association of America
National Association of Insurance & Financial Advisors (NAIFA)
National Association of Health Underwriters (NAHU)
National Association of Public Insurance Adjusters (NAPIA)
and others
5. Show that You are Established
Keep your Experience section up to date with your complete work history. For your current position, include at least one paragraph about your role, services, and specialties. You should also include a paragraph about your company. Consider using the same description used on the company's LinkedIn page or website. You should also include any licenses or other official designations in the Certifications section.
6. Ask for Endorsements and Recommendations
Your existing customers know that you are an expert and are grateful for the work you've done for them. Ask them to spread the word by endorsing key items in your Skills section. Approach a select few to write and contribute a Recommendation to your profile. Prospective customers visiting your profile will be reassured to hear from others that you have the capabilities and personal traits they seek.
7. Make Sure Your Prospects Can Easily Contact You
Taking these steps will help you to make a great impression on visitors to your profile, but it won't do you any good if they can't easily contact you. Make sure your Contact Information fields are complete and add a call to action in your About essay that includes a way to reach you. It's up to you which numbers and addresses you use to manage the incoming calls and emails. Everyone has their own preferences. But be sure to include something.
8. Grow Your Network and Your Business
Once your profile is complete with visual and factual detail, you should turn your focus to interacting on LinkedIn and growing your network. Look for ways to add to the conversations happening every day on LinkedIn, particularly on topics related to your focus areas. You can start by reacting to posts made by coworkers, clients, or industry organizations. Be sure to send friendly NO Pitch messages and invitations to connect to your clients and prospects. Always add a personalized note with each invitation to make the best impression.
9. Leverage Your Company's Content
Always interact with your company's posts, especially when they celebrate good news or make major announcements. Doing so is one more way to show you are a dedicated member of a team. Along the way, your network will grow. Your insightful comments will draw attention and people will send you requests to connect.
By keeping your LinkedIn profile up to date, using the latest features, and engaging with others on the platform, you communicate that you are proactive and engaged. Prospective customers know that technology tools like LinkedIn are part of doing business today. Show them that you are social media savvy and a master at combining technology tools and personal interaction.
---
Thank you from Sandra Long and Post Road Consulting!
Ready to learn more?
Team Audit! Let us evaluate your team. Learn about the gaps and opportunities for your company. AUDIT REQUEST
Contact us to discuss opportunities for you or your team! CONTACT US