LinkedIn for Salespeople – 17 Tips for Savvy Sellers
LinkedIn is the best professional networking platform for salespeople to leverage to enhance their sales efforts. Today's modern sellers are taking advantage of this incredible platform. Here are 17 ways to up your LinkedIn game as a salesperson.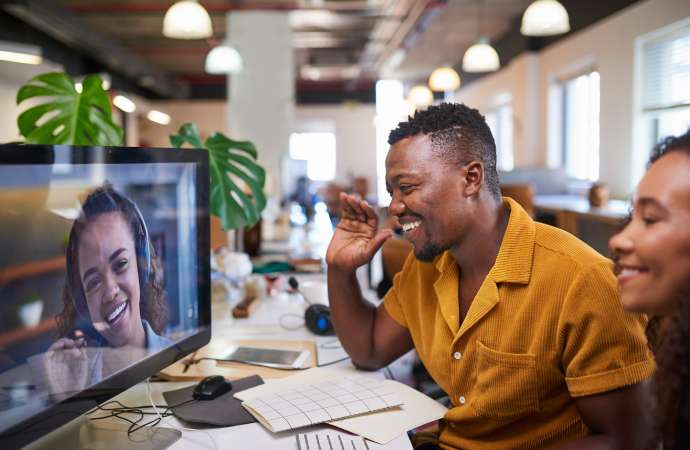 Build a prospect centric profile. Focus on how you help your ideal clients; and not just about how amazing you are. Optimize your profile by completing it in such a way that it highlights your experience, expertise, values, and unique approach.
Be easy to contact by including your phone number, email address, and website links generously throughout your profile.
Establish a strategic selling network on LinkedIn. Connect with old and new prospects, clients, partners, alumni, community, and personal contacts. Send a friendly personalized invitation to connect which is not pitching anything.
Engage with your right target audience by liking, commenting, or sharing their posts. Do this to get to know them, learn about them, show interest, and be visible. Your engagement will lead to relationship opportunities.
Use knowledge as a tool. Research individuals and companies by accessing the search filters and diving into the organization's pages. Expand your knowledge of the company, employees, executives, products, services, hiring, expansion, and goals.
Create prospect lists of individuals and companies from the advanced search or by utilizing Sales Navigator. Use these lists as a basis for any reach out or follow-up.
Send personalized relevant messages that deliver real value to the recipient. This is typically going to be directed to someone you know or someone you need to warm up. Focus on genuine conversations and relationship opportunities.
Transform cold outreach opportunities into warm communications by studying the LinkedIn profiles, pages, and websites of clients first. Utilize this research to create meaningful engagement via the feed or messaging.
Personalize everything you do on LinkedIn. Be human with your content and friendly with your messages.
Try multi-channel communications. Yes, you still need your phone and email. But try using multiple methods and platforms for the optimal way to communicate. Figure out what each prospect prefers and which one they will respond to best. IF you have no luck with voice or email message replies, then try LinkedIn and vice versa. Add a LinkedIn message into your sales cadence or as a follow-up to an email.
Deepen your connections to every company on your pipeline. Connect and engage across all the key functional

areas and levels so that you are known by the entire buying committee of your top prospects.
Seek out referrals, recommendations, and introductions by using LinkedIn search capabilities. Once you identify the optimal targets, have a phone or live conversation with your client or friend so you can strategize "the ask" together. Turn this into a magical conversation with a partner or client!
Be a thought leader in your field to attract prospects and impress clients. Be visible by posting and commenting about interesting industry news and trends. Be consistent to stay "top of mind," by staying active and seen. Focus 70+ % of your content around your main area of expertise.
Promote others and show gratitude. Find ways to recognize your clients, prospects, partners and colleagues in your posts, comments, articles, and videos. Be the Friend First.
Get serious with Sales Navigator after mastering the basics. Use it to perform deeper searches, organize your selling efforts, alert yourself to engagement opportunities, map your client organizations, and so much more.
Create a daily routine of friendly and personal connecting and commenting.
Follow Sandra's "Be the Friend First," mindset throughout your LinkedIn journey and focus on others. This is easy on LinkedIn because you can invite, introduce, mention, comment, post, and show gratitude.
LinkedIn is the optimal tool to help you expand your network, find prospects, create lists, become visible, engage with your connections, become "top of mind", become a thought leader, get referred, and transform cold opportunities to warm ones. Oh, and you got this!
Articles You May Enjoy:
---
Contact Sandra@PostRoadConsulting.com to learn more.