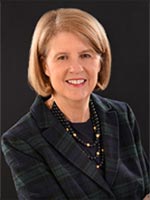 Hello March ☘️ - I am glad you are here!
I only have a smidge of Irish descent, but I am 100% Irish every March. Maybe it's because I grew up outside of Boston as a young child. Everyone HAD to wear green on St. Patty's Day. NO. EXCEPTIONS.
So you know what I wore. Plus my Zoom background is still loaded with shamrocks. I finally removed the snow scenes, which I also love.
It's also VACCINE TIME - YAY - and I hope you have your appointment already. 💉
OK Now to LinkedIn and what is happening.......
---
LinkedIn Feature Updates and News– March 2021
For Individuals:
👉 Notifications have a new look, but it has flip-flopped. I saw a wider field and then LinkedIn reverted back. So this means something is in the works with the Notifications feature. The company is cooking up something new!
👉 LinkedIn messaging will soon have read receipts and typing indicators. This will be handy.
👉 The LinkedIn Live feature will have auto-captions - very nice! And here's a big one - someone reported that their Live view was displayed on a personal profile banner. That's a wow!
👉 I have seen larger character size in comments - This may be a test - but I hope it becomes permanent.
👉 LinkedIn is testing a new profile field for pronouns such as She/Her.
For Companies:
👉 Look for the new "My Company" tab on your page if you have 200 or more employees. This will help you to drive employee engagement, which is the name of the game. This is currently rolling out to Pages.
👉LinkedIn announced they will be introducing free lead generation forms!
LinkedIn Platform News:
👉 LinkedIn is building up their own Creator Program - that should be interesting.
International Women's Day on LinkedIn:
👉 We just had International Women's Day - and here is my post in case you missed it. I was happy to mention some fabulous women who serve other women in their businesses.
👉 LinkedIn changed its logo on March 8 for International Women's Day. Here it is:

---
LinkedIn Bugs and Glitches 🐜
I noticed that the @mention feature was not working in the comment field last week, but it appears to be fixed. I also experienced site lockout (right after I finished a major speech) when LinkedIn was down at the end of February. It's never good timing for that but I feel like I missed out on a lot of new followers and connections. Did you experience that LinkedIn was down? LUCKILY it doesn't happen that often.
---
LinkedIn Users Beware! 🛑
LinkedIn is clamping down on the use of automation and unapproved chrome extensions. If you are using these, you are putting your account at risk. I keep hearing stories of users whose accounts are closed down by LinkedIn. Just don't be tempted to use any automation or extension.
---
Gratitude for the Opportunity to Speak about LinkedIn
Thank you to the students at the University of Rhode Island - Check out Professor Gail's post
Gratitude to the CT Chapters of both AMA and SMPS for having me speak recently. Both groups are loaded with amazing and interesting marketing professionals.
Thank you to the students and staff of WCSU - I had fun speaking to you all!
---
My Book News
Part 1 - Adding Kindle Unlimited! 🆕 🎉
I have made the decision to add my book LinkedIn for Personal Branding: The Ultimate Guide to the Kindle Unlimited program. It is active NOW. So if you have been holding off on reading my book, and you have been waiting for this opportunity > Now is the time! Check out the international links below. By the way, perhaps you want to answer this poll question about book formats?
Part 2 - Links to International 🌍 Amazon Sites - Welcome Global Readers
My book sells well globally, so now I have made it very easy for readers to purchase their book from their local Amazon website. Did you know that Amazon has separate sites based on country? Here is my webpage with the international links.
Part 3 - Mentioned as one of the Year's Top Social Media Books!
WOW: Delighted to be mentioned in this list of Top Social Media books for 2021 by Social Media Guru Neal Schaffer
---
Extreme gratitude for the wonderful ♥️ book reviews
Actual Review From Todd H. on March 13 via Amazon:
"As an executive in the banking industry, I have been a member of LinkedIn for many years. However, while in a a job search and networking with others, I found Sandra Long's book during my research. This is a wealth of information and I am so grateful that I found it. I have implemented the ideas provided by Sandra on LinkedIn and it has helped me to really provide the personal branding of who I am, and tells my story to those who land on my page. I've noticed my weekly search appearances have increased dramatically as well. I highly recommend not only buying the book. You will be thrilled that you did!"

Thank you, Stefan: 🇨🇭
I was also DELIGHTED to get an excellent review from Stefan in Switzerland. He was nice enough to add it on the Amazon Germany site where it was purchased. It is written in German, but I was able to read it with the Google Translate tool. I also enjoyed receiving his LinkedIn invitation to connect.......Thank you so much Stefan!


More Thanks: A big thank you to Maya, Olivia, and Shennee for their excellent reviews also.
So Grateful for this reader's post on LinkedIn - Thank you, Diane!!
---
Upcoming Programs and Speaking 📆
📣 March 30 - ASIS International - LinkedIn for Personal Branding for the Security Industry (and friends) Register here
📣 April 6 - LinkedIn Messaging - How to do it Right! Webinar for the LinkedIn Club
📣 April 15 - Ferguson Library's A Novel Affair fundraiser - check out this book basket donated by my speaker's group! Thanks to Mary Abbazia for her post!
📣 April 29 - ISM-NJ at 2 PM EST. LinkedIn for Personal Branding - for Supply Chain professionals and friends. Register
📣 May 26 - Westport Library - LinkedIn for Personal Branding - I will send the registration link in April
📣 June 7- 8 - National Notary Association Virtual Conference Register
---
Are you on the Clubhouse App? 🏚
Please look me up. Let's follow each other. @Sandra Long
---
Thank you all - Happy Spring ☘️☘️☘️ Stay Safe and Healthy!
Sandra
Let's be social! LinkedIn Profile | LinkedIn Page | Facebook Page | Instagram | Twitter
PS Check out my book here and consider subscribing to this newsletter below