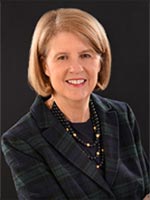 Hello Friends!
Here we are at the end of July. I am sending along warm wishes for a sunny, happy, and terrific season.
Features News For Everyone: 👨‍💼👩🏻‍⚖️
👉 The post search results page has been redesigned making it easier to view multiple posts! Love it!
👉 LinkedIn is beta testing displaying stories in the middle of the feed. I really don't care about this one.
👉 LinkedIn is beta testing badges for the members with top engagement within groups. This will reward activity within each group. Everyone likes to be recognized, right? That will be interesting.
👉 Some users are reporting additional character counts within their name fields. This is good, but we don't want people to misuse these fields. Name fields should ONLY display a proper name and professional designation. That is all that is permitted.
👉 LinkedIn is testing anonymous posting in groups. I think this is a very bad idea personally. I believe we should show who we are when we post or comment at all times.
👉 Scheduled live stream events will automatically create a public event post. ( Rollout begins in August) Members who click "attend" will be reminded. That is smart.
👉 You will be able to schedule a live stream event more than seven days in advance. Also smart.
👉 I forgot to mention last month that LinkedIn is now imposing limits to the number of invitations that can be sent out. Probably a good thing. We all need more quality invitations.
Features for Companies:
👉 The Super or Content admin of a company page can go live on behalf of the page, assuming you have Live functionality.
---
📊 LinkedIn Poll 📊 .......Do let me know what you think!
I just started a quick poll on LinkedIn to see which of the summer features you like the best so far. Please vote and comment HERE.
---
LinkedIn and Microsoft News
🗞LinkedIn just purchased their headquarters building in Sunnyvale, California.
---
Client ♥️ Gratitude and Key Learnings
At Post Road Consulting, we love to show gratitude to our clients. We just finished a large west coast project (16 custom LinkedIn training webinars)..........and posted these on LinkedIn.
First was our traditional gratitude post:
https://www.linkedin.com/posts/longsandra_linkedin...
And second, see our "key takeaway" post:
https://www.linkedin.com/posts/longsandra_linkedin...
---
Podcasts! 😀
I have been very busy speaking and it continues throughout the summer. Here's a snapshot.
📣 Making Waves at the C-level with Thom Singer (who I met on Clubhouse) "LinkedIn for Leaders" LINK
📣 The Mark Struczewski Podcast...."LinkedIn for Personal Branding" - listen to Mark's contrary opinions! LINK
📣 The Side Hustle Lounge - hosted by the fabulous Bill Soroka! "Why LinkedIn Matters for Your Personal and Professional Brand!" LINK
📣 Soon to be broadcast in August > Check this out LINK
And Speaking of Podcasts, we are talking about LinkedIn and podcasts on August 10 in the LinkedIn Club!
---
Super Quick Book 📘 Trailer
Mini book trailer - 45 seconds
---
Extreme gratitude for the wonderful ♥️ book reviews - check out these snippets:
FROM DEBORAH: "Sandra's knowledge of Linked In is above the rest. She shares tips and provides guidance that enables an individual to make updates to their profile and engage to get the exposure required to get a new role/business partner. Learn about the orange fish on the cover - it's worth learning to navigate as the orange fish does!

Grab a copy for yourself, as it's a fantastic reference you will leverage over and over; as one's career path continues as you grow - so your Linked In has to be kept updated. I worked in corporate for 30+ years and found it to be incredibly helpful and she captures the cultures and thoughts of hiring leaders - something a job seeker wants to know!

Get the nuggets from her and Uncover New Ideas and Unleash the Power you have to be found!

FROM HARRY: "Huge, detail and practical guideline to improve the quality of LinkedIn profile to make it looks like an orange fish in the middle of blue fishes, ..............and the 5H mantra: Hook, Help, Human, Hot-words & Hello.

We also get tips & tricks to maximize our LinkedIn account to get more new potential customers by implementing 3C content: Creating, Curating & Commenting.

It's a must-have book for all professionals in 2021!
Thank you, Deborah and Harry! Every review is priceless to me!
---
LinkedIn Club - What's Coming Up on Zoom
✔️ LinkedIn and Podcasting - How to find guest podcast opportunities and then feature on your profile
✔️ LinkedIn Profile and Pages - QA and Feedback
✔️ LinkedIn Content - How to Repurpose
✔️ and many mini-lessons!
---
So there you have it for July ☀️ 2021. Please stay healthy and have fun along the way! See you in August!
Sandra
PS Check out my book here and consider subscribing to this newsletter below