Hi Friends!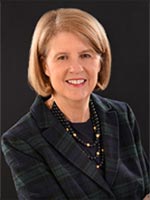 Greetings Friends!
Now we are on to a new year - and we are all READY for it! I hope you are starting the year with optimism and hope, even as we are all still facing such health uncertainty as a global community. I pray that hiring will pick up in 2021. I also hope that small businesses across all industries can flourish this year.
Here is my newsletter for January which includes the latest LinkedIn updates for you.
---
LinkedIn Updates – January ⛄️ 2021
For Companies:
👉 I heard that LinkedIn may increase the number of company page invites. Haven't seen it yet though. Have you?
👉 LinkedIn announces "Marketing Labs" online classes about their Advertising options.
👉Product pages are reportedly coming (to add to pages), and I can't wait. Do you have that feature yet?
Interesting for all:
👉 New Company search filters - so AMAZING if you are looking for companies, nonprofits, or organizations. Here is a link to a video post. Please comment and like if you wish - I will notice and reply!
👉LinkedIn is now sending us a reminder to post, if we haven't done so in a while. Can you imagine?
👉 Users can now control who may or may not reply or comment. And "who can see your posts" has been redesigned.
👉 New "Swipe up" links for the Stories feature - and you can see the number of people who clicked on your link. I am now noticing many users are taking advantage of this feature. Get creative and try it!
---
Bugs 🐜
Several people in my network reported problems with "Who's Viewed Your Profile" statistics and graph. I also had a couple of clients who had glitches with their headlines....... I didn't personally experience these issues.
---
Recent January Events: 🗓
👉 January 9 - I enjoyed speaking at the Women's Blogging Summit. I was interviewed by Umama Batool of Pakistan.

👉 January 10 - I was interviewed on the LinkedIn Smart Podcast - here is a link for you - 51 minutes episode
👉 January 14 - I loved speaking to University of Rhode Island students again about LinkedIn and personal branding. The students read my book before I presented. They had wonderful questions.
👉 January 15 - I had fun talking to the National Speakers Association - Northwest chapter. Most of them were from the Seattle area. I am happy that some of them decided to join my LinkedIn Club too. Really great folks!
---
Join Me? 📆
👉 Here's my 2021 calendar with some February ♥️ events which may be interesting for you: Calendar
---
LinkedIn Goals - Perfect for January 🎉
In case you missed my article about LinkedIn goals called GOALS ARE NOT ENOUGH, here it is for you: LINK
---
Thank you all - Please stay safe and healthy! 😷
Sandra
Let's be social! LinkedIn Profile | LinkedIn Page | Facebook Page | Instagram | Twitter
PS Check out my book here and consider subscribing to this newsletter below