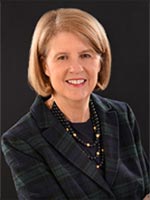 Hello Friends. I hope you are doing well and enjoying life.
​
I am gearing up for some business travel this fall. I do so much of my work online, but now I look forward to being "out there." I will keep you posted.
​
I hope you are all enjoying your time spent on LinkedIn. Of course, I want you to get great value from your time spent on the platform. This means enhanced visibility and access to opportunities.
​
So......are you ready to look at a few feature updates? Let's go -
---
LinkedIn Updates – September 2023
For Companies:
👉 Filter the company pages that are following your page. Yes, check out your clients and competitors that are following your page.
👉 "Hi Sandra, are you hiring?" was found staring straight at me from LinkedIn. This is a wonderful prompt for a hiring manager. Have you seen this?​
​
For Job Seekers:​
👉 "Actively hiring" is a new premium search filter. Now this might be the best reason for job seekers to sign up for a premium account. But only if they know how to use the search filters of course.
👉 Job postings now have date stamps so that is helpful.
👉 I am hearing that LinkedIn is developing an AI coach feature for job seekers. This will help them apply for jobs, learn new skills, and find more ways to connect via their network.
​
For Salespeople:
👉 LinkedIn is continuing to embed GAI (Generative Artificial Intelligence) into its Sales Navigator platform. They are piloting two new features; Account search and Account IQ. These features will allow salespeople to improve account research and lead prospecting. Use more casual language and have the AI do the heavy lifting for you.
​
​
For Creators:
👉LinkedIn is testing AI throughout the platform, and many of these new features will benefit creators. They are Beta testing an integration with Microsoft Designer which is an AI-powered design platform. Users can easily create custom graphics and designs using text descriptions and existing images. Nice.
👉 Find many more editing options when you choose "add media," including cropping, flipping, and filtering. Get CC and thumbnail options when you add a video.
👉 LinkedIn's AI function will now ask you if you are sure you wish to post something. This could be quite good for the right people.
👉 Brand partnering and monetization: If you are a creator and brand partner, you can now add the "Brand Partner" distinction to your posts. These partnerships are also searchable. This move allows for more transparency.
👉 Lots going on with newsletters. The biggest creator news is that you can now write up to five newsletters from one account. This is a big opportunity for people who work across various audiences and client bases. You can also find more editing options in your newsletters. LinkedIn users who subscribe will be automatic profile followers. As a newsletter writer, this is all terrific news.
👉 Collaborative articles are growing in popularity. I enjoy commenting on them every day. They are now added to the Creator mode functionality. Here is my recent post about a workshop I just conducted - check it out.​
👉Hashtags may be de-platformed by LinkedIn, according to some recent scuttlebutt. Let's wait and see.
​
Profiles For Everyone:
👉 Are you an expert with a particular product? Add a skill to your profile from a company's product page. Most people won't use this but it will be ideal for some of you.
👉 There is a continuous expansion of skills to coincide with all the parts of your profile. Now you can add skills to About, Experience, Education, Volunteering, Projects, and more.
👉 The "About this Profile" feature keeps getting upgraded. Now it is directly linked to your name.
👉 Although we are adding skills throughout the profile, the main skills section might be changing from three to just two primary skills. I suppose this is a real estate decision on LinkedIn's part.
👉 Have you verified your profile yet? This feature is available in the US and India currently. I highly recommend doing this and there is no cost.
👉 For Premium LinkedIn users: LinkedIn is updating the custom call-to-action CTA button on profiles. Now in addition to "Request a consultation," and several others, you can select "Book an Appointment." This will be placed at the very top of your profile.
And More:
👉We now have search alerts for posts. Just enter the keyword or phrase then click on the bell 🔔 in the search bar. You will be notified of new relevant posts. Try not to go overboard with your selection because notifications are already overwhelming. I am looking forward to seeing how this will work out. Super interesting.
👉 LinkedIn Learning is offering its top 10 most popular AI courses for free now until December. Here is the link. If you want to know more about Artificial Intelligence, now is the time.
👉 Create a draft in messaging on the Mobile App, but it is hard to find and I probably won't use this.
👉 QR code creation for profiles has returned to its previous position as part of the search. Go figure?
👉 LinkedIn now offers more options to describe why you wish to block someone, but I truly hope you don't get into that type of situation.
👉 Ask for an introduction. How nice. When you look at a second-level connection, you will see this option. It's not really an introduction link, but LinkedIn will give you a view of your mutual connections so you can make the inquiry of your friend or colleague.
👉 Do you manage your home feed actively? Now you see "Top" and "Recent". In the future, this may be modified. Lots of talk about this (over the past few months)
---
[IMAGE]
September 😀 Gratitude and Advice Corner:
👉 Thank you to the NBB community. I ran a LinkedIn profile workshop last week. Here is my post.​
👉 Thank you to the folks who have trusted us to write their LinkedIn profiles recently. This year we have enjoyed getting to know so many amazing professionals and absolutely loved helping them look great online.
👉 Gratitude for the Women Sales Pro community. I did an in-depth Thought Leadership workshop about Collaborative Articles. Here is my post.​
👉 My Twitter X poll. Elon Musk announced that he may start charging for users so I conducted a LinkedIn poll. Check it out - 248 votes and 67 comments. Some are illuminating. Poll​
👉 Thank you to several new university clients. We love working with you!
---
LinkedIn Profile Team Audit 🔍


Wondering how you are faring with YOUR LinkedIn presence or that of your team?
Let us audit your team and provide you with some valuable (and free) insights!
---
📘 Book Information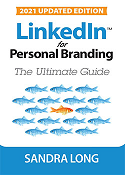 Where to order:
🇺🇸 USA Amazon.com
🇨🇦 Canada Amazon.ca
🇬🇧 UK Amazon.co.uk
🇦🇺 Australia Amazon.com.au
---
Extreme gratitude ❤️ for the wonderful ♥️ book reviews:
​
I appreciate each and every book review. Testimonials and reviews are so important for authors!​
I am happy to report that we are now up to 171 reviews for LinkedIn For Personal Branding: The Ultimate Guide.
---
Major 2023 Program Areas 📆 ❄️........ Let's set up a time to discuss how to activate your organization
👉 B2B Sales Boost
👉 LinkedIn Sales Navigator Training
👉 LinkedIn Brand Ambassadors
👉 Reimagine Your Event
👉 Hiring Heroes
---
✔️ Interesting Ways that We Help Companies: Did you know?
Our #1 focus at PRC is helping companies, leaders, and employees to succeed in their mission by leveraging LinkedIn. This includes:
✔️ Company branding and re-branding
✔️ Sales and Business Development
✔️ Hire Better. Hire Faster.
✔️ Thought Leadership and Visibility
✔️ Event Marketing
---
Who and How do we help at Colleges and Universities?
✔️ Students: LinkedIn Training and online courses. Speaker for Career or Communication Classes OR at Career Events. Live or virtual.
✔️ Staff: Upgrading LinkedIn knowledge. Latest trends and insights. Live or webinar.
✔️ Alumni: Reunion or Special event speaker. Live or webinar.
---
Like more ways to keep current with LinkedIn?
Four Ways Now
If you love learning about LinkedIn, you will want to subscribe and get my newsletter articles sent to your LinkedIn message box!

1. Get access to Sandra's LinkedIn Newsletter. Subscribe here
2. Another tip: Be sure to connect or follow me. If you don't want to miss my posts, please click on the bell 🔔 at the top of my profile.
3. If you want to know more about SALES and LINKEDIN........., be sure to follow my brand new hashtag #SalesBySandra.
4. Finally, another newsletter for businesses.....called LinkedIn Business Power. Subscribe here

---
Thank you all - Happy Fall 🍁
Stay Safe and Healthy!

Sandra
Let's be social! LinkedIn Profile | LinkedIn Page |
PS Check out my book here and consider subscribing to this newsletter below