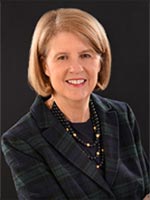 Greetings Friends
Wishing you all a very lovely spring 🌸 and of course best wishes for Memorial Day. 🇺🇸 Let's be sure to never forget our heroes.
I have been super busy with presentations and general client work. I am grateful for the opportunities. In between all of this, I try my best to keep up with the crazy amount of LinkedIn changes. Let's get started with the new features:
---
LinkedIn Updates – May 2023
For Job Seekers
👉 Job seekers can indicate a position is a "top choice" as they apply. I think this is an excellent way to differentiate yourself with an employer.
👉 LinkedIn is now prompting Premium members to add key skills to their profiles. Select a preferred job and LinkedIn will suggest relevant skills. Then you decide if they should be added to your profile.
👉 Job seekers can soon find verifications for jobs and companies. This is important to fight scam job listings.
👉 Look for "Recommended for You" jobs in the Jobs tab. Nice.
For Creators:

👉 LinkedIn is integrating and promoting AI at a pretty good pace. They are now beta-testing suggested content for draft posts.
👉 Creators can find "Conversations happening now" that are relevant to their topic areas. It's an opportunity to jump in with your insightful comments.

👉 I just heard that hashtag counts will become visible as we post. That would be great info to have.
👉 LinkedIn is beta testing "ideas for your next post" which might be very helpful.
👉 Look in notifications for "Your scheduled post is now live." Great to get the validation of the successful launch of the post.
Interesting for all:
👉 Follower Expulsion. LinkedIn recently eliminated phony, banned, and restricted accounts. This may have impacted you if you notice a lower follower or connection count.
👉 Look for a prompt to "expand your network" in the Notifications tab. This is a beta test and is based on the new connections of your connections.
👉 LinkedIn is testing a custom "Call to Action" button for some premium accounts. Previously, this was just available for Creators, so I applaud this expanded opportunity for more people.
👉 Select your feed preferences in Settings now. You can choose between "most relevant" or "most recent." Go to Account Preferences and then Feed Preferences.

👉 Another security feature. You can elect to be notified with an account log-in as a mobile app user.
👉 Check out LinkedIn's new video series called Catalyst.
👉 Premium members are being invited to offer a two-month free trial to friends. This has been standard with Sales Navigator, so it looks like they decided to extend to regular Premium. Pretty nice.
👉 Find your reactions now on your personal "Posts and Activity" page.
---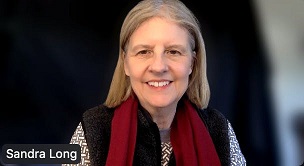 May 🌸 Gratitude and Advice Corner:

👉 Check out the upgraded profile verification feature - details here in my post.
👉 Speakers and AI? Here is my take on this hot topic. Post
👉 Happy 20th Birthday to LinkedIn! 🎂 Post
👉 Speaking of AI - Artificial Intelligence - will you vote and let me know which photos of me are real or fake? Post
👉 Gratitude to friends Bart Barkey and Gail Lowney Alofsin who invited me to speak at his live Leadership event - Check it out. Link
👉 Video for YOU - Quick and easy - Update your skills Video Post
👉 Check out this post about Sales Follow-up advice Post
---
LinkedIn Profile Team Audit 🔍


Wondering how you are faring with YOUR LinkedIn presence or that of your team?
Let us audit your team and provide you with some valuable (and free) insights!
---
📘 Book Information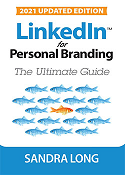 Where to order:
🇺🇸 USA Amazon.com
🇨🇦 Canada Amazon.ca
🇬🇧 UK Amazon.co.uk
🇦🇺 Australia Amazon.com.au
---
Extreme gratitude ❤️ for the wonderful ♥️ book reviews:
I appreciate each and every book review. Testimonials and reviews are so important for authors!
I am happy to report that we are now up to 204 reviews for LinkedIn For Personal Branding: The Ultimate Guide.
---
Major 2023 Program Areas 📆 ❄️........ Let's set up a time to discuss how to activate your organization
👉 B2B Sales Boost
👉 LinkedIn Sales Navigator Training
👉 LinkedIn Brand Ambassadors
👉 Reimagine Your Event
👉 Hiring Heroes
---
My Recent LinkedIn Newsletter articles
✅. Avoid these Content Mistakes on LinkedIn Article
✅ Can Thought Leadership Turn into Sales? Article
✅ LinkedIn Power Plays for Corporate Marketers Article
✅ LinkedIn Feature Updates for the First Half of 2022 Article
✅ Five Productivity Hacks for LinkedIn Power Users Article
✅ Dance with Enthusiasm: Six Personal Branding Advantages for Amazing Companies - Article
✅ The 10 Biggest Strategic Mistakes on Your LinkedIn Profile Article
OR Better Yet..........Subscribe
---
✔️ Interesting Ways that We Help Companies: Did you know?
Our #1 focus at PRC is helping companies, leaders, and employees to succeed in their mission by leveraging LinkedIn. This includes:
✔️ Company branding and re-branding
✔️ Sales and Business Development
✔️ Hire Better. Hire Faster.
✔️ Thought Leadership and Visibility
✔️ Event Marketing
---
Who and How do we help at Colleges and Universities?
✔️ Students: LinkedIn Training and online courses. Speaker for Career or Communication Classes OR at Career Events. Live or virtual.
✔️ Staff: Upgrading LinkedIn knowledge. Latest trends and insights. Live or webinar.
✔️ Alumni: Reunion or Special event speaker. Live or webinar.
---
Like more ways to keep current with LinkedIn?
Four Ways Now
If you love learning about LinkedIn, you will want to subscribe and get my newsletter articles sent to your LinkedIn message box!

1. Get access to Sandra's LinkedIn Newsletter. Subscribe here
2. Another tip: Be sure to connect or follow me. If you don't want to miss my posts, please click on the bell 🔔 at the top of my profile.
3. If you want to know more about SALES and LINKEDIN........., be sure to follow my brand new hashtag #SalesBySandra.
4. Finally, another newsletter for businesses.....called LinkedIn Business Power. Subscribe here
---
Thank you all - Happy Spring 🌸 🌼 🌹
Stay Safe and Healthy!

Sandra
Let's be social! LinkedIn Profile | LinkedIn Page |
PS Check out my book here and consider subscribing to this newsletter below