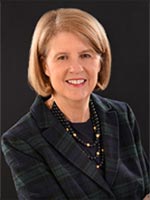 Is Spring really here? 🌸
I am still looking at snow here in New Hampshire, even though it is melting. I hope YOU are doing well and thinking about the new season ahead. And how is your LinkedIn? Shall we get started with some updates?
---

LinkedIn Updates – March 2023
For Companies:
👉 LinkedIn's artificial intelligence features will help you write job descriptions.
👉 Take advantage of native post scheduling feature now
👉 Company pages can follow other pages through the app
👉 Share an automated post as you add a job listing to your page
👉 Host an AUDIO event from your page!
For Job Seekers
👉 Send a signal. Now you can indicate you are interested in working for a company on the employer's company page. Click on "I am interested" This feature works for companies that use premium LinkedIn products such as Recruiter
👉 Skills Match. This feature lets job seekers understand the skills required for a specific job role. Then compare the skills with those on your profile. YOu can also add context to the skills by tagging them to relevant experiences, education, or certifications.
👉 You can now share your resume with all recruiters, making it easier for recruiters to find and contact you.
👉 Get Referred with "Hiring in Your Network." Tap into your network to learn about job opportunities and increase your chances of getting hired. LinkedIn proactively notifies you when people in your network are hiring.
For Salespeople
👉 LinkedIn Sales Navigator now has "Relationship Explorer" to help salespeople better identify their best prospects. Relationship Explorer uses relationship intelligence. It helps to identify hidden allies and promotes a multi-threading sales approach.
👉The "Product Category Intent" search filter on Sales Navigator provides insights into buyers' intents
👉 Personas allow the salesperson to create ideal targets and identify them at scale. See my post.
👉 Improved search filters in Sales Navigator include: New spotlights, past colleagues, executive team links, profile viewers and account lists within the account search
For Creators

👉 Collaborative articles are rolling in. These are powered by Artificial Intelligence. If you become prolific in LinkedIn's eyes, you can win a gold Community Top Voice badge to display on your profile. The badge will be related to a specific topic. You will be invited to collaborate based on your skills, experience, and level of platform engagement. Let's see how this will develop.
👉 Th new activity dashboard will allow us to showcase comments AND will allow us to select what filter displays first. Love ❤️ this. See Post
👉 We can now schedule newsletters.
👉 Communicating via the Events tab is getting easier. There's a live on-off waiting area tab on the page and you can comment and like right there.
Interesting for all:
👉Analytics and tools are now located at the top of your profile.
👉 LinkedIn is introducing AI to help users write the headlines and About sections of their profiles. I have a "wait and see" attitude about this because the AI content that I have seen so far is very bland and generic, and not what we would want our profile About sections to be.
👉Look for filters (and sub-filters) at the top of Notifications. I can't wait to get this feature!
👉 LinkedIn Salary feature is evidently being sunsetted.
👉 The Celebrations tab may show up in the Network tab.
👉 LinkedIn Learning is now offering 100 free courses on AI. Great time to learn!
👉 Looks like "Who's Viewed Your Profile" is now all for premium only. Free users used to have some access. Too bad.
---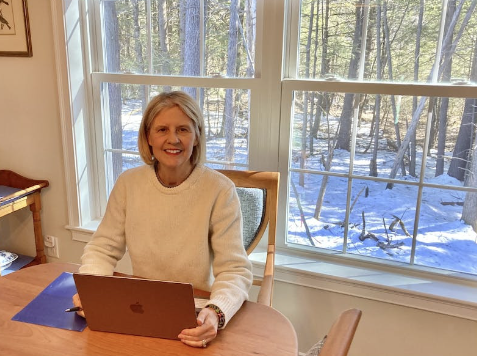 March ☘️ Gratitude and Advice Corner:

👉 Thank you to our client Beaufort CRO. We loved working with your whole company. Here is my post.
👉 Hooray! Gratitude for ten years in business. Here is my post
👉 I enjoyed the National Speakers Conference in early March in San Antonio. My first post. My Second Post
👉 March is a great month to focus on women! Here is my post about women's groups.
👉 March 14 was Global Speakers Day. Here is my post.
👉 Thanking my network Post.
👉 Avoid these LinkedIn Content Mistakes - Post and newsletter article
👉 Use Content in Your Sales Approach Post and it's not all business related
---
LinkedIn Profile Team Audit 🔍


Wondering how you are faring with YOUR LinkedIn presence or that of your team?
Let us audit your team and provide you with some valuable (and free) insights!
---
📘 Book Information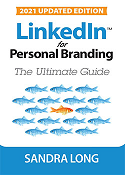 Where to order:
🇺🇸 USA Amazon.com
🇨🇦 Canada Amazon.ca
🇬🇧 UK Amazon.co.uk
🇦🇺 Australia Amazon.com.au
---
Extreme gratitude for the wonderful ♥️ book reviews - check out my newest one:
Thank you, Kevin!

---
Major 2023 Program Areas 📆 ❄️........ Let's set up a time to discuss how to activate your organization
👉 B2B Sales Boost
👉 LinkedIn Sales Navigator Training
👉 LinkedIn Brand Ambassadors
👉 Reimagine Your Event
👉 Hiring Heroes
---
My Recent LinkedIn Newsletter articles
✅. Business Lessons from March Madness Article NEWEST FROM SANDRA
✅. Avoid these Content Mistakes on LinkedIn Article NEWEST FROM SANDRA
Can Thought Leadership Turn into Sales? Article
25 Content Ideas for B2B Companies Article. NEWEST FROM PRC
LinkedIn Company Page Top features from 2022 Article from PRC.
LinkedIn 2022 Features for Creators Article
LinkedIn Power Plays for Corporate Marketers Article
LinkedIn Feature Updates for the First Half of 2022 Article
Five Productivity Hacks for LinkedIn Power Users Article
Dance with Enthusiasm: Six Personal Branding Advantages for Amazing Companies - Article
Ten Awesome Places to Add Links to Your LinkedIn Profile - Article
The 10 Biggest Strategic Mistakes on Your LinkedIn Profile Article
LinkedIn Audio Events User Guide - Article
OR Better Yet..........Subscribe
---
✔️ Interesting Ways that We Help Companies: Did you know?
Our #1 focus at PRC is helping companies, leaders, and employees to succeed in their mission by leveraging LinkedIn. This includes:
✔️ Company branding and re-branding
✔️ Sales and Business Development
✔️ Hire Better. Hire Faster.
✔️ Thought Leadership and Visibility
✔️ Event Marketing
---
Who and How do we help at Colleges and Universities?
✔️ Students: LinkedIn Training and online courses. Speaker for Career or Communication Classes OR at Career Events. Live or virtual.
✔️ Staff: Upgrading LinkedIn knowledge. Latest trends and insights. Live or webinar.
✔️ Alumni: Reunion or Special event speaker. Live or webinar.
---
Like more ways to keep current with LinkedIn?
Four Ways Now
If you love learning about LinkedIn, you will want to subscribe and get my newsletter articles sent to your LinkedIn message box!

1. Get access to Sandra's LinkedIn Newsletter. Subscribe here
2. Another tip: Be sure to connect or follow me. If you don't want to miss my posts, please click on the bell 🔔 at the top of my profile.
3. If you want to know more about SALES and LINKEDIN........., be sure to follow my brand new hashtag #SalesBySandra.
4. Finally, another newsletter for businesses.....called LinkedIn Business Power. Subscribe here

---
Thank you all - Happy Spring 🌸 🌼 🌹
Stay Safe and Healthy!

Sandra
Let's be social! LinkedIn Profile | LinkedIn Page |
PS Check out my book here and consider subscribing to this newsletter below