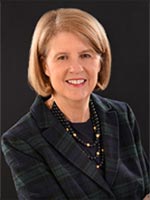 Hello Friends.
​
I am jet-lagged. ✈️. I just returned from a European trip and am feeling the impact. Of course, I still wanted to get this newsletter out to you. In the event you see a mistake, well........I may just have a good excuse this time.
​
While I was away, LinkedIn kept very busy with changes and updates. Let's dive into the LinkedIn feature updates for August, shall we?
---
LinkedIn Updates – August 2023
Mobile Updates
👉 The search function is moving to the bottom of the app
👉 You will be able to sort your home feed content by recent and top, which mirrors the desktop app.
👉 Find the profile QR code under the "My Network" tab now.
​
​
Profile Updates
👉 Look at the videos you have posted on LinkedIn. Previously you only saw the image. Now find the beginning part of the written content and the content engagement stats. Find this in the activity section of your profile.
👉 LinkedIn is testing a possible change to the profile introduction card. I am NOT a fan of losing the location from the profile introduction card. Will keep you posted.
👉 Premium users are being prompted to update their profile by leveraging LinkedIn's AI suggestions. So of course I tried it. I am not impressed. The app pulled really old information that I hadn't seen in years. Plus it is devoid of personal branding content. Now, don't get me wrong.......I suspect it will be helpful to people with a bare-bones skeleton-like profile. Even still, I suggest you use it with a grain of salt and make serious edits. (Or better yet read my book!)
Please give me YOUR feedback on this - here is my post.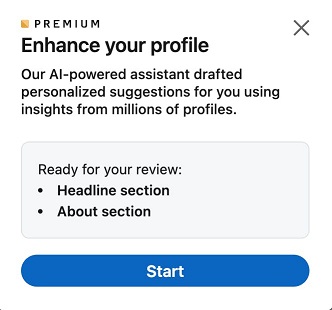 For Creators:
👉 Upload media to your posts. Previously, these were separated out as images or videos.
👉 Articles and newsletters are upping their game. Expect to be able to create up to five different newsletters off of your profile or company page. Wow. And new subscribers will automatically follow your profile. And that's not all. Now we can add block quotes to our articles and newsletters. Nice.....Consider adding code to your article or newsletter too. The editing prompts are changing. Look for an easier toggle to adjust image sizes.
👉 Colab articles are being updated. Instead of an upvote, look for reactions. Also, you will be invited to participate based on the skills listed in the About section of your profile.
​
​
Interesting for all:
👉Notifications you receive about multiple pieces of content from a specific creator will be merged. Users are getting inundated with notifications, so this streamlining is welcome.
👉 Look for alerts connected to specific searches. Use it for topics, jobs, events, and people. Should be very handy.
👉 AI will impact our entire experience on LinkedIn. They are working on a "LinkedIn Coach" which is an AI chatbot.
👉 LinkedIn was hit with a widespread highjacking campaign in August which caused all kinds of aggravation worldwide. Many users were impacted, but I hope not YOU.
---
August Gratitude and Advice Corner:
​
👉 I am very grateful for my new New Hampshire lady speaker friends. We had a mastermind meet-up in early August. Check it out. ​
👉 I have been talking about Collab articles > Now check out this post about the Top Community Voices awarded by LinkedIn.
👉 Here's my communication advice > Be sure to leverage all channels. Learn more in this post.​
👉 Where do you get your content ideas? Here's a few for you. ​
👉 I enjoy working with SDRs ( Sales Development Reps) The ones I know are so talented. And the best ones use LinkedIn to make their jobs easier. Learn more.
👉 Speaking of sales professionals, read my newest article about using LinkedIn for sales.
---
LinkedIn Profile Team Audit 🔍


Wondering how you are faring with YOUR LinkedIn presence or that of your team?
Let us audit your team and provide you with some valuable (and free) insights!
---
📘 Book Information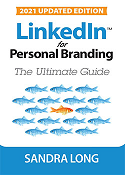 Where to order:
🇺🇸 USA Amazon.com
🇨🇦 Canada Amazon.ca
🇬🇧 UK Amazon.co.uk
🇦🇺 Australia Amazon.com.au
---
Extreme gratitude ❤️ for the wonderful ♥️ book reviews:
​
I appreciate each and every book review. Testimonials and reviews are so important for authors!​
I am happy to report that we are now up to 216 reviews for LinkedIn For Personal Branding: The Ultimate Guide.
---
Major 2023 Program Areas 📆 ❄️........ Let's set up a time to discuss how to activate your organization
👉 B2B Sales Boost
👉 LinkedIn Sales Navigator Training
👉 LinkedIn Brand Ambassadors
👉 Reimagine Your Event
👉 Hiring Heroes
---
✔️ Interesting Ways that We Help Companies: Did you know?
Our #1 focus at PRC is helping companies, leaders, and employees to succeed in their mission by leveraging LinkedIn. This includes:
✔️ Company branding and re-branding
✔️ Sales and Business Development
✔️ Hire Better. Hire Faster.
✔️ Thought Leadership and Visibility
✔️ Event Marketing
---
Who and How do we help at Colleges and Universities?
✔️ Students: LinkedIn Training and online courses. Speaker for Career or Communication Classes OR at Career Events. Live or virtual.
✔️ Staff: Upgrading LinkedIn knowledge. Latest trends and insights. Live or webinar.
✔️ Alumni: Reunion or Special event speaker. Live or webinar.
---
Like more ways to keep current with LinkedIn?
Four Ways Now
If you love learning about LinkedIn, you will want to subscribe and get my newsletter articles sent to your LinkedIn message box!

1. Get access to Sandra's LinkedIn Newsletter. Subscribe here
2. Another tip: Be sure to connect or follow me. If you don't want to miss my posts, please click on the bell 🔔 at the top of my profile.
3. If you want to know more about SALES and LINKEDIN........., be sure to follow my brand new hashtag #SalesBySandra.
4. Finally, another newsletter for businesses.....called LinkedIn Business Power. Subscribe here

---
Thank you all - Happy remaining summer days 😎
Stay Safe and Healthy!

Sandra
Let's be social! LinkedIn Profile | LinkedIn Page |
PS Check out my book here and consider subscribing to this newsletter below