Hey LinkedIn Friends!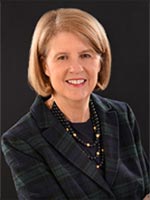 February is already here. True confession..........I am really enjoying all the February snow ❄️ so far!
I just hope you are all staying healthy and safe. We are almost out of the woods, so let's stay vigilant.
Here goes with my February update for you.
---
LinkedIn Updates – for February ♥️ 2021
Feature News For Companies: 🏫
👉 Expect to see a new layout for company pages. Some pages have it already.
👉 LinkedIn launched their Return to Growth magazine
Features News For Everyone: 👨‍💼👩🏻‍⚖️
👉 Now you will be able to mute someone that you don't wish to see the content of someone who is not a first-level connection. This feature will come in handy.
👉 Are "shares" getting more attention? Now when you share, look for a bold font. I have a "wait and see" attitude about sharing since it hasn't been a positive move in the past.
👉 LinkedIn is now being more strict about the use of the name pronunciation field - and only wants an actual name for that field.
👉 The graph associated with the Who's Viewed Your Profile feature may have a limited life for users on the free .com platform
👉Stories have some new font styles, colors, and sizes. And the story's "swipe up" feature that I mentioned recently is available for users with over 5,000 followers.
👉 Now you can "like" within a messaging stream. Very handy for group messaging.
Feature News For Sales Navigator Users 🛳 Q1 Product Releases
Sales Navigator's first-quarter product updates include:
👉 Account mapping feature - I am excited to try this out. Check it out here in this post - and add your comment
👉 Ability to add more leads that were sorely needed.

👉 Listen to name pronunciation via Sales Navigator

👉 Get more insights.....Uncover "at-risk" accounts that you are following (Layoffs and slowing growth)
👉 Enjoy an improved messaging experience
👉 For the Team version, TeamLink becomes Colleague Connections in addition to improvements with CRM sync and CSV uploads
👉 LinkedIn is now launching the Sales Insights product - valuable data for an enterprise
---
LinkedIn and Microsoft News
🗞LinkedIn kicked off Conversations for Change, which is a series of discussions about the intersection of life and work. Expect to hear about Covid-19's disproportionate impact on women, mental health, and workplace equity.
🗞The word is that LinkedIn is developing a new freelance marketplace called Marketplaces. I will keep you posted as I learn more in the future.
🗞 Microsoft released an earnings report and shared that LinkedIn's YOY revenue increased by 23% AND this is with record engagement levels. There are now 740 M users on LinkedIn.

🗞 LinkedIn is building a creator program! Stay tuned for this!
🗞 LinkedIn changed its logo in honor of Black History Month. Check out the logo on LinkedIn NOW
---

Speaking Tidbits 📣
Lots of speaking activity including these topics:
📣 LinkedIn Sales Kickoff for new Georgia client - happening today
📣 LinkedIn for Personal Branding- with AMA CT - Read about it here
📣 Podcast Interview - see teaser above
📣 LinkedIn Advanced Search (find Waldo) - with the LinkedIn Club
📣 LinkedIn Company Pages - you can join this tomorrow
📣LinkedIn Advanced Messaging - with sales team client
📣 LinkedIn For College Students - Read about it here
---
Gratitude for Readers
Sending thanks to all my readers of LinkedIn for Personal Branding AND Supercharge your Notary Business with LinkedIn!
My LinkedIn Personal Branding book was completely updated for 2021. It includes so many new features, concepts, and ideas.
The Supercharge book was written with my fabulous co-author Bill Soroka. It was published in November. It was fun working on my fav topic and focusing it on that super interesting niche community.
---
Extreme gratitude for the wonderful ♥️ reviews - check out these snippets:
FROM DIANE: "I rarely highlight a book but this one is filling up with highlights. There is a treasure trove of tips and ideas here. No matter how much you think you know about LinkedIn, take time to read this book. You'll find things you can do to improve your brand." ( Diane also posted on LinkedIn)

FROM JACK: "Sandra Long offers practical information you can take action on right away. Absolutely no fluff and all content. Whether you are a Job Seeker, Employee, or Company Leader, LinkedIn for Personal Branding will improve your presence and reach on LinkedIn. The value for the price makes this an easy decision. Especially considering the companion resources Sandra provides."
FROM BRYCE: "I was in a situation where I was looking for a new job and once I started making edits to my profile based on the guidance in this book, the number of profile views I received went up and so did the number of recruiters looking at my profile "
Thank you, Diane, Jack, and Bryce! Every review is priceless to me!
---
Quick Question❓
I am considering creating a VIP 2-day transformation program for leaders who want to nail it on LinkedIn. Please message me if you think it MIGHT sound interesting!
---
Thank you all - Stay Safe and Healthy!
Sandra
Let's be social! LinkedIn Profile | LinkedIn Page | Facebook Page | Instagram | Twitter
PS Check out my book here and consider subscribing to this newsletter below