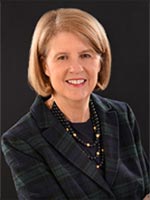 Hello Friends and Happy Halloween 🎃 to you
​
I am excited to write to you today. Of course, I love to share the newest LinkedIn features we see this month.
​
But today I also wanted to give you an advance heads-up about something new and exciting. But let's begin with the newest features from LinkedIn.
---
LinkedIn Updates – October 2023
For Companies:
👉 Find your company messages in your main mailbox now. Find these along with those from your Sales Navigator account, if you have that type of account.
​
For Job Seekers:​
👉 Expanding AI features (LinkedIn Coach) to help job seekers apply for jobs, up-skill, and expand their professional networks.
👉 Job applicants who are using premium can indicate the role they deem as "top choice," which is a very positive statement to recruiters.
​
For Salespeople:
👉 LinkedIn Sales Navigator is possibly being upgraded again with more AI functionality. ( Potential Beta test) We can use conversational prompts to do people searches in Navigator which should save time and improve results. BETA TEST
👉Account IQ has been introduced to provide many more insights about our company prospects. More good news. BETA TEST
👉 It seems to be a bit easier to access your Sales Navigator messages from your main LinkedIn inbox. Not sure when we got this update, but I do have it in my account. It does make sense.
👉 Improved search filters in Sales Navigator include: New spotlights, past colleagues, executive team links, profile viewers, and account lists within the account search
For Creators:
👉 The algorithm is constantly changing. LinkedIn has decided to show our content to people who are in our first and second-level connection orbit. Especially those who you interact with. Most people that I know feel that their reach has substantially reduced over the past several weeks. Posting and commenting remain critical for all of us - especially commenting.
👉 Creators with brand affiliation can now display that on their LinkedIn content. What's more, we can search for brand partnership content now. Brands and creators can now find each other more easily.
👉 Collaborative articles appear to be a real hit. I have been discussing these for the past several months. LinkedIn is updating the layout to give more focus on user contributions. They are also improving prompts and notifications of the contributions. AMAZING new things are coming for this feature including the ability to feature your badges next to the contributions AND the ability to see your supporters AND a button for a direct follow from the post AND Top contributor sections AND better article linking....... Yikes this is a major wow.
By the way, here is a link to my post about my recent class on this topic.
(SIDE NOTE: Honestly I am super excited about this new thought leadership opportunity and use this feature every day. I have also received five top voice badges because I have done this daily since June. I have been teaching classes on this feature, so let me know if I can help lift up the thought leadership voices at your company. Happy to do some group coaching...End of side note!)
​
Interesting for All:
👉 The first "most interesting for all" is also quite alarming to me. LinkedIn is considering reducing the number of personalized messages that can be sent out by a free account holder. LinkedIn is also reducing the number of characters in a message. How can this be a good thing? Testing is underway now. This means that if it comes to pass, the impact will be felt by students, new business startups, small business owners, and many others, Here is my post.​
👉 Artificial Intelligence is rapidly infiltrating all parts of LinkedIn. Look for AI features inside LinkedIn learning, Sales Navigator, Recruiter, profiles, jobs, and content.
👉 Add media to your licenses and certifications. I like this update. See my post.​
👉 LinkedIn ia adding accessibility features by integrating Microsoft's Immersive Reader capabilities. Read more here.​
👉 Security continues to be a focus for LinkedIn. The verified profile badge is much more prominently displayed and is now right next to your name. Read more here. They are also introducing pass-key security capabilities.
👉Look for new content search filters that help us sort by type of content.
👉 Consider adding a custom action button on the top of your profile, if you have a premium account. It has just been updated to add a hyperlink to your URL which will appear right under your name and headline preview of your posts and messages. Your URL link options include Visit my store; Visit my website; View my portfolio; View my blog; or Book an appointment. ( Side note. You can use this feature OR the custom button from Creator Mode that allows for a customized name for the button. Only the premium feature provides that extra visibility of the link. The choice is yours if you have both premium and Creator mode.). The question of who can view the buttons is still an open one. It may just be other premium users.
---
October 🎃 Gratitude and Advice Corner:
👉 Here is my recent post about adding personal information to your LinkedIn profile.
👉 Check out my Halloween-themed post about Social Selling - here you go.​
👉 Gratitude for the Women Sales Pros Arizona conference and attendees earlier this month. My post.​
👉 Since we just had Global Ethics Day why not discuss ethics on LinkedIn? Here is my post.
👉 Grateful for my friend Gail Lowney Alofsin and her class at the University of Rhode Island where I spoke on Oct. 23. Here is a post from a student TA.
---
2024 Kickoff Opportunities 🏈
I am getting requests to speak at kickoffs for 2024. Let me know how I can help your organization. Let's have a call to discuss this and find out what might be a win-win. Just reply to this email to get the ball rolling.....
---
📘 Gift Idea
This is the most complete book about both LinkedIn and personal branding. Many people tell me they give it out as a gift each year.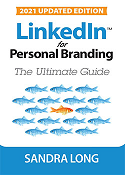 Where to order:
🇺🇸 USA Amazon.com
🇨🇦 Canada Amazon.ca
🇬🇧 UK Amazon.co.uk
🇦🇺 Australia Amazon.com.au
---
Major Announcement - New Book Coming​

​I have a new book coming out and want to know if you want to be part of my book team. The book is about LinkedIn profiles and will have the latest and greatest information for you. It is designed to be a shorter "tip book" versus my longer books called LinkedIn for Personal Branding and of course Supercharge.
​​
Would someone want to read both or all three? Yes, because things change. Also, I have some newer tips and ideas that are only in the latest book.
The new book is really ALL about profiles whereas my branding book covers profiles, networking, and lots of chapters about content. So yes I think you need to read both (or all). I know you want to learn it all.
This new book is also a great gift for that person on your list who needs to learn about LinkedIn profiles but doesn't want to read a 240-page book. ( Students.....and many other readers might be like this.)
My new book is called.... tah dah........
​
Jumpstart Your LinkedIn Profile: 67 Actionable Tips
​
If you are on my book team, you will get early access to the PDF version and an invitation to a private pre-launch profile webinar and QA. In addition, I am setting up a profile resource toolkit for these special readers. Great timing to get you set for the new year. In exchange, I plan to get some reviews and general buzz.
Timing? I am hoping to launch before the end of this year.
Click on this link to learn more and register for this special team.
​Find out more and register to be on the book team.
---
Thank you all - Happy Halloween 🍁
Stay Safe and Healthy!

Sandra
Let's be social! LinkedIn Profile | LinkedIn Page |
PS Check out my book here and consider subscribing to this newsletter below