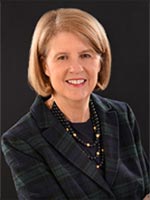 Hello Friends 🎃
I am writing to you from beautiful Vermont. The 🍁 are falling and it has been gorgeous all month. I am only here a short while longer until I ultimately end up in my new New Hampshire home and office. (mid - November)
---

LinkedIn Updates – October 2022
For Companies:
👉 Now companies can share their values on a company page with the featured commitments tab.
New Accessibility features may benefit everyone:

👉 Auto Captioning option for videos is coming our way. Great for the hearing impaired or for those who prefer to view with sound off.
👉 Look for a new "high contrast" option for videos for enhanced color visibility
👉 LinkedIn is creating additional job titles with the word "accessibility" for users to select in the platform
Interesting for all:
👉 Expect a new security feature to help fight fake profiles. Read my new post about it here.
👉 Invitations will be viewable in Notifications. Not looking forward to this. I just don't see the rationale right now.
👉 Profile or Page link stickers are now available when you post from your mobile app. I just got this feature.
---
LinkedIn Profile Team Audit 🔍
Wondering how you are faring with YOUR LinkedIn presence or that of your team?
Let us audit your team and provide you with some valuable (and free) insights.
---
Books for Gifts: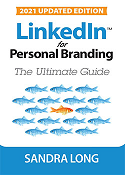 Where to order:
🇺🇸 USA Amazon.com
🇨🇦 Canada Amazon.ca
🇬🇧 UK Amazon.co.uk
🇦🇺 Australia Amazon.com.au
---
Extreme Gratitude ❤️ for the Wonderful ♥️ Book Reviews:
I appreciate every book review. Testimonials and reviews are so important for authors.
I am happy to report that we are now up to 160 reviews for LinkedIn For Personal Branding: The Ultimate Guide.
Thank you to all of you who have written a review for me. Every review is priceless to me.
Here is my newest review. Thank you, Christopher! >>>>>

---
Trade Shows and Events
We love to help our clients at trade shows. And more and more companies are going back to live events. I was so happy to provide LinkedIn Profile Feedback to the New England Mortgage Association annual conference in Newport Rhode, Island at the end of September. Here is a 3-minute video, so you can check it out.
---
Social Selling – What are you afraid of? 👹
I wrote this LinkedIn article in 2015, and it is still entirely relevant today. Check it out now, just in time for Halloween. And here is my new October 2022 post about it.
---
My Recent LinkedIn Newsletter articles
LinkedIn Power Plays for Corporate Marketers Article NEWEST
LinkedIn Feature Updates for the First Half of 2022 Article
Five Productivity Hacks for LinkedIn Power Users Article
Dance with Enthusiasm: Six Personal Branding Advantages for Amazing Companies - Article
Ten Awesome Places to Add Links to Your LinkedIn Profile - Article
The 10 Biggest Strategic Mistakes on Your LinkedIn Profile Article
LinkedIn Audio Events User Guide - Article
OR Better Yet..........Subscribe
---
Interesting Ways that We Help Companies: Did you know?
Our #1 focus at PRC is helping companies, leaders, and employees to succeed in their mission by leveraging LinkedIn. This includes:
✔️ Company branding and re-branding
✔️ Sales and Business Development
✔️ Hire Better. Hire Faster.
✔️ Thought Leadership and Visibility
✔️ Event Marketing
---
Who and How do we help at Colleges and Universities?
✔️ Students: LinkedIn Training and online courses. Speaker for Career or Communication Classes OR at Career Events. Live or virtual.
✔️ Staff: Upgrading LinkedIn knowledge. Latest trends and insights. Live or webinar.
✔️ Alumni: Reunion or Special event speaker. Live or webinar.
---
Like more ways to keep current with LinkedIn?
If you love learning about LinkedIn, you will want to subscribe and get my newsletter articles sent to your LinkedIn message box!
Another tip: If you don't want to miss my posts, please click on the bell 🔔 at the top of my profile
---
October Gratitude Corner
👉 Thank you to Paul Lewis and Pitney Bowes. We had a blast making a LinkedIn webinar for marketing employees. Here is my post, which links to the article too.
👉 Thank you to NBB - Notary Business Builders. Loved presenting to them this month about Visibility with Content. Find out more.

Thank you all - Happy Halloween!🎃 Stay Safe and Healthy!

Sandra
Let's be social! LinkedIn Profile | LinkedIn Page | Facebook Page | Instagram | Twitter
PS Check out my book here and consider subscribing to this newsletter below