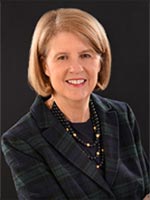 Greetings and Gratitude!
Here we are in the month of gratitude and I am 100% ready for it. I keep thinking of all the things that I have to be grateful for and it absolutely warms my heart. I am thankful to my family and all my professional contacts too.
I have a lot of changes to report on today so let's get things rolling.........
---
LinkedIn Updates – November 2021
For Companies:
👉Want to see how you are doing against your competitors? Well now you can benchark against 9 other firms on your LinkedIn company page using the customizable competitor analytics.
👉A new feature for LinkedIn Pages allows businesses to communicate their policies on remote working, vaccines, pay adjustments, and more. Policies are displayed right in the LinkedIn Page header, making it one of the first things people will see when looking up your company.
👉 The My Company Tab is getting more valuable soon because you can now curate content from your Page feed to the My Company tab with just a click. You can also notify employees as soon as new content is curated and encourage their engagement.
👉 Supposedly we will see some employee verification functionality for newly added employees related to content.
For Salespeople:
👉 The Sales Navigator dashboard is redesigned. There is a new priority accounts section.
For Freelancers:
👉 LinkedIn's Services Marketplace officially launched after being in test mode since February. Expect to see this capability across the globe. Right now, the service is free but that is likely to change.
For Job Seekers:
👉LinkedIn will be rolling out dedicated remote, hybrid and on-site search filters to help users on their next job hunt.
Interesting for all: Major Profile Changes
👉 Several changes to the Profile are on the way...... and I can't touch on all of them here. A few tidbits: Expect to see an expanded view of primary content in the featured selection. Your profile will display four lines of the About section in the preview, instead of three. Your Experience section can highlight up to six media examples. Even how the profile is segmented is changing. Your skills are redesigned and will be given more priority placement.
👉For Creators.....The activity Dashboard will become Analytics for some users. And the About section should be moving up higher on the profile for creators.
👉 I will be writing a fuller article about the Profile changes in my new LinkedIn newsletter, so be sure you have subscribed here.
---
LinkedIn and Microsoft News
🗞Here's what is happening with LinkedIn Membership. Now they are reporting over 774 million users. However, they will lose over 50M from Chinese members soon, as they prepare to exit that country later this year.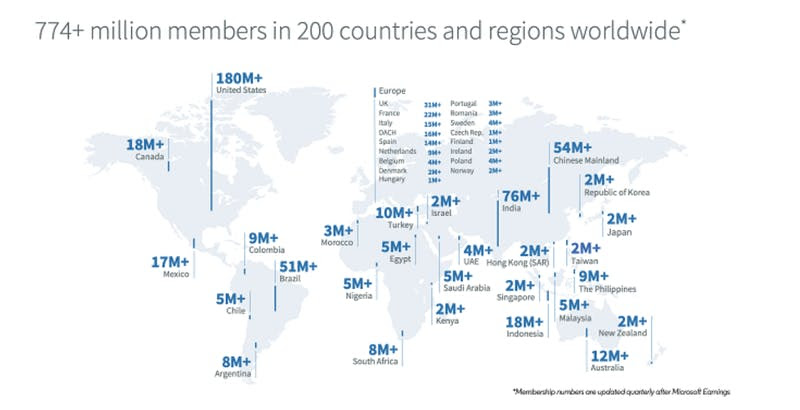 ---

Podcast Interview 🤷‍♀️ Check it out!
📣 School of Influence Podcast interview LINK
📣 ...........and My LinkedIn post about the interview LINK
---
Kickoff Season Coming Up 🏈
These last two weeks have been intense preparing for various 2022 kickoffs with clients (and many new clients). Let me know if we should chat? So far the following events are getting booked:
* Annual Sales Kickoffs
* Association Programs for High Potentials
* Leadership Kickoff
* HR Retreat
* University January Jumpstart for Staff
---
New Newsletter - From LinkedIn! Subscribe now
I just set up a new newsletter and wrote my first edition. I hope you will read it and subscribe. It will NOT be the same as this email blog that you currently receive here from me. If you are interested in LinkedIn, then I do recommend it!
Link to the first edition
Link to my post about the newsletter
---
Book Information: Consider Giving my Book 📘 as a Gift
Check it out here.........the Mini book trailer
Where to order:
🇺🇸 USA Amazon.com
🇨🇦 Canada Amazon.ca
🇬🇧 UK Amazon.co.uk
🇦🇺 Australia Amazon.com.au
---
Extreme gratitude for the wonderful ♥️ new reviews (since last month):
FROM ALEX: This book was extremely helpful in creating my own personal LinkedIn Account. Not only did I have the amazing opportunity to listen to Sandra Long speak, I read this book thoroughly twice. If you have any questions or difficulties while using LinkedIn this Book will answer all your questions. Creating a simple and helpful way to learn how to create the best profile for connections. I was grateful i had the opportunity to read this book before meeting with Sandra. Highly recommended!"
FROM ELSA: "If you struggle with creating a LinkedIn profile, this book is for you. Sandra Long includes countless tips and tricks on how to create the most effective and efficient LinkedIn profile that you can. She takes the intimidating task of making a profile and breaks it down into easy, manageable pieces. Through her advice, you will be able to create a profile that highlights who you are, your skills, and sells you as a desirable candidate for jobs."
FROM HEIDI: "Thank you Ms. Long for providing a great tool to establish my brand over LinkedIn! The dynamic of your guide covers all the bases regarding brand awareness. The examples and information provided allows me to market myself as a true professional individual."

Thank you Alex, Elsa, and Heid! Every review is priceless to me!
---
Join me in December: 🗓 🎄
👉 December 15 presentation about LinkedIn and Personal Branding.......sponsored by Innovation Women Link
---
November Gratitude

👉 To our Veterans: Thank you. This post is for you.
👉 To my friend and colleague Bill Soroka, this post is for you
👉 And here is my Partner Gratitude Post - I would love your comments
Thank you all - Happy 🦃 Thanksgiving - Stay Safe and Healthy!
Sandra
Let's be social! LinkedIn Profile | LinkedIn Page | Facebook Page | Instagram | Twitter
PS Check out my book here and consider subscribing to this newsletter below