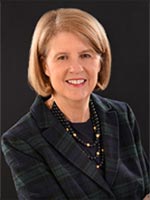 Hello, Friends 🌸
Welcome to my May 2022 Newsletter featuring new LinkedIn feature updates, and general comings and goings! I am glad you are here.
---

LinkedIn Feature Updates for May 2022
👉 LinkedIn and Microsoft are rolling out additional industry options - finally! The industry options for the profile have been too limited.
👉 I am hearing that the birthday notifications are being phased out. Will you miss them?
👉 You can now add skills for your experience section. It looks like the main benefit will be to enhance the search of your profile. Go and see if you can do that right now.
👉 Analytics 📊 for group posts are being upgraded. Great news.
👉 LinkedIn is introducing video trimming ✂️ on the app. Great to hear, but I personally don't use the app for my videos. I use my iPhone camera and then upload.
👉 Look for captioning on LinkedIn Audio Events. This is an excellent development.
👉 I just heard about the ability to save a post as a draft. Now that would be super handy.
👉 Beta test alert: The ability to star ⭐️ your favorite messaging streams (chats). Nice! I have SO many of these that starring would be terrific
👉 Linkedin has updated its community guidelines. Check it out here.
👉 Look for a funny reaction to be added to the line-up of post reactions.
---

LinkedIn Algorithm
🗞 LinkedIn is penalizing engagement baiting type posts. Here is what LinkedIn is going to be downplaying in the feed.... "We've seen a number of posts that expressly ask or encourage the community to engage with content via likes or reactions – posted with the exclusive intent of boosting reach on the platform."
🗞 The company is responding to feedback and will be showing us fewer polls in the feed.
---
LinkedIn Profile Team Audit 🔍
Wondering how you are faring with YOUR LinkedIn presence or that of your team?
Let us audit your team and provide you with some valuable (and free) insights.
---

May Gratitude and Advice Corner:

👉 Thank you to Suffolk University Sawyer School of Business. I loved working with this team. Here is my post.
👉 Thank you to Paul Lewis and Pitney Bowes. We had a blast making a LinkedIn webinar for employees. Here is my post.
👉 Advice for Insurance Brokers and Agents: Here is our new article
---
Happy Birthday, LinkedIn 🎉
On May 5, 2022, LinkedIn celebrated its 19th birthday. Did you wish the company best wishes?
---
Congratulations to the new graduates 👩‍🎓 👨🏽‍🎓 .....Books make great gifts 🎁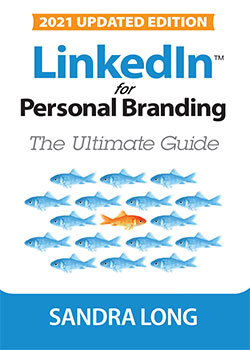 Where to order:
🇺🇸 USA Amazon.com. 🇨🇦 Canada Amazon.ca. 🇬🇧 UK Amazon.co.uk 🇦🇺 Australia Amazon.com.au
---
Extreme gratitude ❤️ for the wonderful book reviews:
I appreciate each and every book review. Testimonials and reviews are so important for authors!
I am happy to report that we are now up to 132 reviews for LinkedIn For Personal Branding: The Ultimate Guide.
Thank you to all of you who have written a review for me.... Every review is priceless to me
---

My recent LinkedIn newsletter articles
Dance with Enthusiasm: Six Personal Branding Advantages for Amazing Companies - Article
Ten Awesome Places to Add Links on Your LinkedIn Profile - Article
The 10 Biggest Strategic Mistakes on Your LinkedIn Profile Article
LinkedIn Audio Events User Guide - Article
OR Better Yet..........Subscribe
---

✔️ Interesting 😁 Ways that We Help Companies: Did you know?
Our #1 focus at PRC is helping companies, leaders, and employees to succeed in their mission by leveraging LinkedIn. This includes:
✔️ Company branding and re-branding
✔️ Sales and Business Development
✔️ Hire Better. Hire Faster.
✔️ Thought Leadership and Visibility
✔️ Event Marketing
---
Who and How do we help at Colleges and Universities?
✔️ Students: LinkedIn Training and online courses. Speaker for Career or Communication Classes OR at Career Events. Live or virtual.
✔️ Staff: Upgrading LinkedIn knowledge. Latest trends and insights. Live or webinar.
✔️ Alumni: Reunion or Special event speaker. Live or webinar.
---
Like more ways to keep current with LinkedIn?
If you love learning about LinkedIn, you will want to subscribe and get my newsletter articles sent to your LinkedIn message box!
Another tip: If you don't want to miss my posts, please click on the bell 🔔 at the top of my profile.
---

Thank you all - Stay Safe and Healthy
Sandra
Let's be social! LinkedIn Profile | LinkedIn Page | Facebook Page | Instagram | Twitter
PS Check out my book here and consider subscribing to this newsletter below