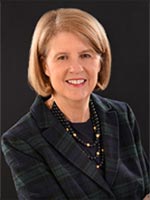 Hello Friends!
​
Sending warm wishes to all of you. Can you believe it is already the end of June? I honestly don't believe it! I keep checking the calendar. Make sure you have lots of summer fun planned NOW because blink your eye and the summer is over.
​
I will be traveling internationally in August for the first time in several years. Me and gazillion other people! Should be interesting
​
Let's dive right into LinkedIn updates for June 2023. Be aware that the theme for 2023 has to be Artificial Intelligence. You will notice this in my update list below.
---
LinkedIn Updates – June 2023
For Companies
👉 LinkedIn's artificial intelligence features will help you create posts for your company page.
👉 Look for a page redesign for admins. which includes navigation and settings.
👉 Have you seen the DM feature for company pages yet? I am still waiting for it.
For Job Seekers
👉 Artificial Intelligence is here to help you too. Soon you can write a personalized message to a hiring manager leveraging AI inside LinkedIn.
For Salespeople: (Sales Navigator)
👉 The "Account Hub" provides more ways to find warm leads by leveraging data and alerts for your book of business.
👉The "Product Category Intent" search filter on Sales Navigator provides insights into buyers' research of product categories.
👉 Improved search filters in Sales Navigator include: Buyer Intent, People YOu interacted with, and more
👉 Be more productive with the "CRM AutoSave" feature.
For Creators:
👉 Recently I mentioned "Collaborative Articles". This month I was awarded a "Top Voice" distinction for my participation. I have to say it was not difficult and you might want to give it a try. The articles are AI-enabled. Here is my post about it.​
👉 Going away? Also known as sunsetting. 🌅 Yes, Linkedin does remove features from time to time. They are eliminating the clickable links for photos and videos; as well as the carousel feature. Don't worry the document posts are remaining. (People often incorrectly call those carousels) You probably got an email from LinkedIn about this.
👉 AND more in the AI department! Look for "Ideas for next post" and "conversations happening now" and give them a try.
For B2B Marketers
👉 LinkedIn is launching several tools for B2B marketers. Learn more here.​
​
Interesting for all
👉 Profile videos are going away this week. Another sunset 🌅. Too bad that more people didn't use this feature because that is likely why LinkedIn is shutting it off.
👉 LinkedIn is offering a "Call to Action" CTA button to some premium users. Now if you are also a creator, this will come down to a choice of which one to use in your profile.
​
---
June 23 ☘️ Gratitude and Advice Corner:
👉 CRM Sales Tips. Here is my post​
👉 Speaker friends ...... my Post about Speaking Topics​
👉 And what is the most exciting part of being a speaker? My post​
👉 I enjoyed spending time with customers. My post​
👉 Don't get hacked on LinkedIn! Read my post for advice.​
👉 What's the impact of LinkedIn now?........ Please vote and comment on this today ➡️ POLL POST ⬅️
👉 I am grateful to kick off several new customers in June. 😀
---
LinkedIn Profile Team Audit 🔍


Wondering how you are faring with YOUR LinkedIn presence or that of your team?
Let us audit your team and provide you with some valuable (and free) insights!
---
📘 Book Information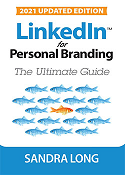 Where to order:
🇺🇸 USA Amazon.com
🇨🇦 Canada Amazon.ca
🇬🇧 UK Amazon.co.uk
🇦🇺 Australia Amazon.com.au
---
Extreme gratitude ❤️ for the wonderful ♥️ book reviews:
I appreciate each and every book review. Testimonials and reviews are so important for authors!
I am happy to report that we are now up to 209 reviews for LinkedIn For Personal Branding: The Ultimate Guide.
---
Major 2023 Program Areas 📆 ❄️........ Let's set up a time to discuss how to activate your organization
👉 B2B Sales Boost
👉 LinkedIn Sales Navigator Training
👉 LinkedIn Brand Ambassadors
👉 Reimagine Your Event
👉 Hiring Heroes
---
✔️ Interesting Ways that We Help Companies: Did you know?
Our #1 focus at PRC is helping companies, leaders, and employees to succeed in their mission by leveraging LinkedIn. This includes:
✔️ Company branding and re-branding
✔️ Sales and Business Development
✔️ Hire Better. Hire Faster.
✔️ Thought Leadership and Visibility
✔️ Event Marketing
---
Who and How do we help at Colleges and Universities?
✔️ Students: LinkedIn Training and online courses. Speaker for Career or Communication Classes OR at Career Events. Live or virtual.
✔️ Staff: Upgrading LinkedIn knowledge. Latest trends and insights. Live or webinar.
✔️ Alumni: Reunion or Special event speaker. Live or webinar.
---
Like more ways to keep current with LinkedIn?
Four Ways Now
If you love learning about LinkedIn, you will want to subscribe and get my newsletter articles sent to your LinkedIn message box!

1. Get access to Sandra's LinkedIn Newsletter. Subscribe here
2. Another tip: Be sure to connect or follow me. If you don't want to miss my posts, please click on the bell 🔔 at the top of my profile.
3. If you want to know more about SALES and LINKEDIN........., be sure to follow my brand new hashtag #SalesBySandra.
4. Finally, another newsletter for businesses.....called LinkedIn Business Power. Subscribe here
---
Thank you all - Happy Summer ☀️
Stay Safe and Healthy!

Sandra
Let's be social! LinkedIn Profile | LinkedIn Page |
PS Check out my book here and consider subscribing to this newsletter below