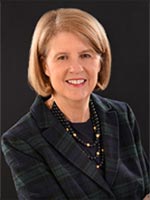 Happy Summer ☀️
I am looking forward to a somewhat crazy summer because I am relocating to live closer to family. Such a big move for me!
Somehow I plan to squeeze in plenty of work, speaking, and writing PLUS have some summer fun.
---
LinkedIn Updates – June 2022
For Companies:
👉 Now company pages will have more industries to choose from (up to 400) for their description section.
👉 We can look forward to inviting followers from the mobile app - not just desktop. Nice.
👉 Your employees can now invite followers to your page! Really nice for companies.
👉 Companies can add a lead gen form on their pages. Let's see if this takes off?
👉 Good news... you can respond or comment as your page more easily now.
👉 LinkedIn is rolling out Business Manager which is a centralized platform to manage ads, pages, and people.
👉 Some companies have the ability to add product listings to their page, but not all wanted to use it. But now that it may be connected to a LinkedIn profile, I am wondering if this will change the perception. Maybe we will see greater adoption?
👉 LinkedIn is testing a "Post a Job for Free" button on the top navigation bar. Nice.
Interesting for all of us:
👉 Newly Noticed: LinkedIn tells you your post is successful and then suggests you post into a group. I will not be using this feature.
👉 You will be able to associate a company product listing to your profile's experience section. Super cool. Haven't seen it yet though. And it will only help a small group of users but it's still awesome.
👉 Share or repost? LinkedIn is experimenting with the option to repost versus a share. The repost feature includes the reactions and comments while the share feature does not. (Also, the reshare includes your optional comment) Right now I am thinking about this like a retweet. Yup, I like this.
👉 Messaging is ready for an upgrade and this is what you can expect. You will see "focused" and "other" messages which are very similar to an outlook email sort. Since I receive so many inbound LinkedIn messages, I hope it will make things more organized.
👉 You can now search for the followers of creators. That is kind of interesting but will we use it?
👉 Settings and privacy is being redesigned. I don't have this feature yet, but will keep you posted.
👉 Like to laugh? Now you can select a laughing emoji as a reaction to a post. Here it is.

👉 Remember I mentioned last month that you can associate your skills to experience? Well here is my video post about it!
For Salespeople:
👉 Sales Navigator has improved search and CRM integration options.
👉 Look for enhanced lead pages, which will be helpful.
For Creators:
👉 Audio Event access will be extended automatically to creators. This feature update makes perfect sense to me.
👉 I heard that LinkedIn is building a new feature where we can embed a profile link on websites, blogs, or forward in an email.
👉 Follow buttons will appear in the main feed.
👉 People who invite us to connect will automatically become followers. I believe that I have had this for quite a while, but it was just announced.
👉 I am now hearing that carousel posts will be added/improved. Let's see.
---
LinkedIn News - Beware 🛑
🗞 The FBI is warning us about fraud on LinkedIn. Beware of fake profiles and financial offers on LinkedIn.
---
LinkedIn Profile Team Audit 🔍
Are you wondering how you are faring with your LinkedIn presence or that of your team?
Let us audit your team and provide you with some valuable (and free) insights!
---
Book Information: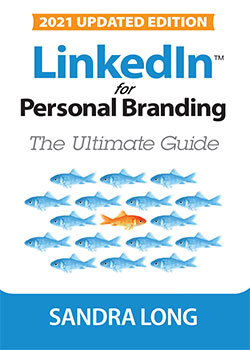 Where to order:
🇺🇸 USA Amazon.com
🇨🇦 Canada Amazon.ca
🇬🇧 UK Amazon.co.uk
🇦🇺 Australia Amazon.com.au
---
Extreme gratitude ❤️ for the wonderful ❤️ book reviews:
I appreciate each and every book review. Testimonials and reviews are so important for authors!
I am happy to report that we are now up to 141 reviews for LinkedIn For Personal Branding: The Ultimate Guide.
Thank you to all of you who have written a review for me! Every review is priceless to me!
---
What's happening this summer 😎 for PR
👉 We are doing a series of LinkedIn training programs for sales teams
👉 LinkedIn for Interns - Excited to deliver a career development experience for a new financial services client
👉 LinkedIn for Hiring Managers - Helping a technology company hire better and faster. (PRC client for 2 years)
---
Events are Back!
👉 I finally traveled and it was to Vegas. Read about it here.
👉 There are so many LinkedIn opportunities around events. Learn more in my post
---
June Gratitude Corner:
👉 Thank you to Bill Soroka and the National Notary Association. My post
---
Recent LinkedIn newsletter articles
Five Productivity Hacks for LinkedIn Power Users Brand New Article
Dance with Enthusiasm: Six Personal Branding Advantages for Amazing Companies - Article
Ten Awesome Places to Add Links to Your LinkedIn Profile - Article
The 10 Biggest Strategic Mistakes on Your LinkedIn Profile Article
LinkedIn Audio Events User Guide - Article
OR Better Yet..........Subscribe
---
✔️ Interesting Ways that We Help Companies: Did you know?
Our #1 focus at PRC is helping companies, leaders, and employees to succeed in their mission by leveraging LinkedIn. This includes:
✔️ Company branding and re-branding
✔️ Sales and Business Development
✔️ Hire Better. Hire Faster.
✔️ Thought Leadership and Visibility
✔️ Event Marketing
---
Who and How do we help at Colleges and Universities?
✔️ Students: LinkedIn Training and online courses. Speaker for Career or Communication Classes OR at Career Events. Live or virtual.
✔️ Staff: Upgrading LinkedIn knowledge. Latest trends and insights. Live or webinar.
✔️ Alumni: Reunion or Special event speaker. Live or webinar.
---
Like more ways to keep current with LinkedIn?
If you love learning about LinkedIn, you will want to subscribe and get my newsletter articles sent to your LinkedIn message box!
Another tip: If you don't want to miss my posts, please click on the bell 🔔 at the top of my profile.
---
Thank you all - Stay Safe and Healthy!
Sandra
Let's be social! LinkedIn Profile | LinkedIn Page | Facebook Page | Instagram | Twitter
PS Check out my book here and consider subscribing to this newsletter below