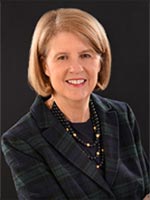 Hello Friends,
​
Happy Summer. I always think my summers will be leisurely but alas that is not happening this year. July is overbooked, but I am looking forward to a 2-week break in August. (First time in a very long time so I am excited)
​
And how is your LinkedIn lately? Shall we get started with some updates?
---
LinkedIn Updates – July 2023
For Creators:
👉 Use AI to help you post. Look for the "Draft with AI" prompt in the LinkedIn share box to get started with the AI writing process.
👉 I am definitely enjoying LinkedIn's Collaborative Articles. Here is my post about them; and by the way.... here is the directory to view the portal. Learn about the new Top Community badges associated with the Collab Articles in this post. This is perfect if you like to comment ( like I definitely do) Also, these categories are connected to skills. Nice.
👉 Another nice filter for us..... I now have a new search filter called "People Who Talk About," which points us to people who select particular hashtags for their Creator Mode Profile.
👉 Expect to see a BETA test (premium) opportunity in the next few months for AI image creation and AI hashtag suggestions to enhance your post.
Interesting for all:
👉 LinkedIn Featured Section might be getting even better! I am hearing that we will be able to pin certain profile sections there. For many people, this will be amazing to highlight a certification or recommendation as an example.
👉 The notifications tab now has these filters: All, my posts, and mentions. It's true that notifications can be overwhelming so let's give these new filters a go.
👉 Now you can remove a post from your feed ( and educate the algorithm on your preferences) by using the X in the upper right corner of the post.
👉 Evidently, LinkedIn is now rewarding activity with an "Active Group" designation.
👉 Service providers using the services page will now be rated by response levels. Be sure to respond quickly as well as decline inquiries if not suitable for you.
👉I found this in my network tab, and then discovered thousands fewer followers. That's Ok since I don't want any phony followers. LinkedIn is cleaning house and it's an excellent idea...Did you see this notification in your account?
​

---
July 🇺🇸 Advice and Gratitude Corner:
​
​
👉 I always love working with interns every summer. My savvy clients love to expose their interns to LinkedIn..... Read about my experience here.​
👉 Do you know my mantra? Do you know what Dale Carnegie taught us? Check it out here.​
👉 I am doing over a dozen webinar training classes this month. Here is a post about the Prospecting one.​
👉 Wondering how people are viewing LinkedIn now? Here's my poll post​
---
LinkedIn Profile Team Audit 🔍


Wondering how you are faring with YOUR LinkedIn presence or that of your team?
Let us audit your team and provide you with some valuable (and free) insights!
---
📘 Book Information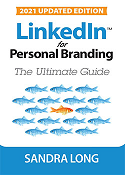 Where to order:
🇺🇸 USA Amazon.com
🇨🇦 Canada Amazon.ca
🇬🇧 UK Amazon.co.uk
🇦🇺 Australia Amazon.com.au
Extreme gratitude for the wonderful ❤️ book reviews:
I am happy to report that we are now up to 213 reviews for LinkedIn For Personal Branding: The Ultimate Guide.
---
Major 2023 Program Areas 📆 ❄️........ Let's set up a time to discuss how to activate your organization
👉 B2B Sales Boost
👉 LinkedIn Sales Navigator Training
👉 LinkedIn Brand Ambassadors
👉 Reimagine Your Event
👉 Hiring Heroes
---
✔️ Interesting Ways that We Help Companies: Did you know?
Our #1 focus at PRC is helping companies, leaders, and employees to succeed in their mission by leveraging LinkedIn. This includes:
✔️ Company branding and re-branding
✔️ Sales and Business Development
✔️ Hire Better. Hire Faster.
✔️ Thought Leadership and Visibility
✔️ Event Marketing
---
Who and How do we help at Colleges and Universities?
✔️ Students: LinkedIn Training and online courses. Speaker for Career or Communication Classes OR at Career Events. Live or virtual.
✔️ Staff: Upgrading LinkedIn knowledge. Latest trends and insights. Live or webinar.
✔️ Alumni: Reunion or Special event speaker. Live or webinar.
---
Like more ways to keep current with LinkedIn?
Four Ways Now
If you love learning about LinkedIn, you will want to subscribe and get my newsletter articles sent to your LinkedIn message box!

1. Get access to Sandra's LinkedIn Newsletter. Subscribe here
2. Another tip: Be sure to connect or follow me. If you don't want to miss my posts, please click on the bell 🔔 at the top of my profile.
3. If you want to know more about SALES and LINKEDIN........., be sure to follow my brand new hashtag #SalesBySandra.
4. Finally, another newsletter for businesses.....called LinkedIn Business Power. Subscribe here
---
Thank you all - Happy Summer ☀️
Stay Safe and Healthy!

Sandra
Let's be social! LinkedIn Profile | LinkedIn Page |
PS Check out my book here and consider subscribing to this newsletter below