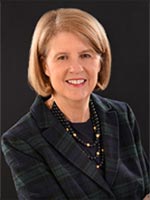 Hello Friends
I hope you are off to a fantastic start for 2023. I love this time of year because I reset many of my plans.
Let's get rolling into the January feature updates because LinkedIn has been rather busy.
---

LinkedIn Feature Updates – January
For Companies:
👉 Follow other company pages now to build strategic relationships. You can now do this from the company page.
👉 The product listings will be improved including more detailed search filters and personalization. I am not sure how this will work yet, but will keep you posted in future emails as I learn more.
Interesting for All Users:
👉 Now you can add pricing to your Services page. The question is if it makes sense to do so?
👉 Look for post-scheduling - I have this but it is still rolling out for most users. I don't tend to use it because I like to be present for comments and replies.
👉 Auto-captioning of videos. I may have mentioned this already, but most people are still waiting for these features.
👉 I am really loving ❤️ the Celebrations notification page. I found out I was lucky to be one of the first to get it. I can easily send a congratulatory note to people with new jobs. The notifications tab was never able to send all of those, so now I have access to all. Try this link to see if you might have the feature.
👉 As of February 11, LinkedIn will be displaying the newsletters we subscribe to from our profiles. An email was sent out to users about this last week. Some users really object to this change. How about you?
For Job Seekers:
👉 Look for a Skills Match to see how aligned your skills are to a particular job posting. This will be helpful. Many job seekers will identify skills that they should be adding to their profiles as a result of this feature.
👉 LinkedIn announced they are testing job Collections to help people explore career opportunities - see screenshot below ⬇️. Looking forward to learning more about this feature too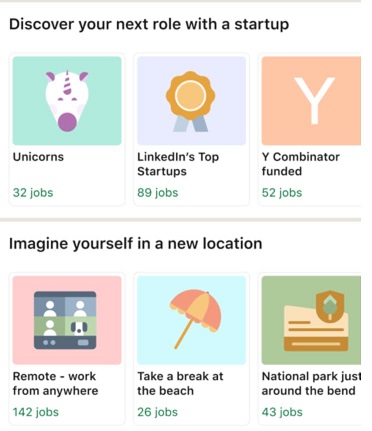 ---
LinkedIn and Microsoft News:

🗞 Microsoft announced that Linkedin is now up to 900 M users. Getting closer to that 1 B mark. Revenue and engagement are all up too.
---
Major 2023 Program Areas 📆 ❄️........ Let's set up a time to discuss how to activate your organization
👉 B2B Sales Boost
👉 LinkedIn Sales Navigator Training
👉 LinkedIn Brand Ambassadors
👉 Reimagine Your Event
👉 Hiring Heroes
---
LinkedIn Profile Team Audit 🔍


Wondering how you are faring with YOUR LinkedIn presence or that of your team?
Let us audit your team and provide you with some valuable (and free) insights!
---
"Start the Year off Right".... 📘 Book Idea!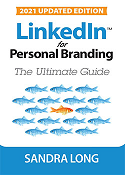 Where to order:
🇺🇸 USA Amazon.com
🇨🇦 Canada Amazon.ca
🇬🇧 UK Amazon.co.uk
🇦🇺 Australia Amazon.com.au
---
Extreme gratitude ❤️ for the wonderful ♥️ book reviews:
I appreciate each and every book review. Testimonials and reviews are so important for authors!
I am happy to report that we are now up to 165 reviews for LinkedIn For Personal Branding: The Ultimate Guide.
---
Hello January ☃️ Let's Plan for a great year
Check out my start-of-year post
---
My Recent LinkedIn Newsletter articles
LinkedIn Company Page Top features from 2022 Article from PRC. NEWEST FROM PRC
LinkedIn 2022 Features for Creators Article NEWEST FROM SANDRA
LinkedIn Power Plays for Corporate Marketers Article
LinkedIn Feature Updates for the First Half of 2022 Article
Five Productivity Hacks for LinkedIn Power Users Article
Dance with Enthusiasm: Six Personal Branding Advantages for Amazing Companies - Article
Ten Awesome Places to Add Links to Your LinkedIn Profile - Article
The 10 Biggest Strategic Mistakes on Your LinkedIn Profile Article
LinkedIn Audio Events User Guide - Article
OR Better Yet..........Subscribe
---
Who and How do we help at Colleges and Universities?
✔️ Students: Keynote Speech. LinkedIn Training and online courses. Speaker for Career or Communication Classes OR at Career Events. Live or virtual.
✔️ Staff: Upgrading LinkedIn knowledge. Latest trends and insights. Live or webinar.
✔️ Alumni: Reunion or Special event speaker. Live or webinar.
✔️ University Consulting: LinkedIn strategy for the institution
---
Like more ways to keep current with LinkedIn?
If you love learning all about LinkedIn, you will want to subscribe and get my personal newsletter articles sent to your LinkedIn message box!
Another tip: If you don't want to miss my posts, please click on the bell 🔔 at the top of my profile.
And now...........a Brand NEW newsletter - LinkedIn Business Power. Subscribe here

---
January Gratitude and Advice Corner
👉 Thanks to Women In Biz Ed - I had so much fun talking to these higher education leaders this week Post
👉 My book recommendation - She Sells - about women in sales Post
👉 Sales communications should be multi-channel. Read my Post
---
Thank you all - Happy 2023 - Please contact me if I can help you in any way. Stay Safe and Healthy!

Sandra
Let's be social! LinkedIn Profile | LinkedIn Page |
PS Check out my book here and consider subscribing to this newsletter below