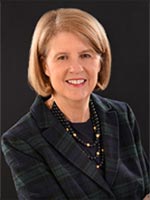 Hello Friends
I hope you are all enjoying the winter and the month of ❤️ February. I am having a blast this month! Why? Because of some fun client engagements. My clients always like to know about the latest news with LinkedIn too. So let's get started....
---

LinkedIn Feature Updates – February 2023
For Creators: It's all about Newsletters
👉 LinkedIn will be displaying your newsletter when someone searches your name. Fantastic!
👉 LinkedIn is planning to roll out one-click subscribe URLs and embeddable buttons, The link may be shared on social media, email, or on a website, and should more easily guide users directly to the subscribe option of your newsletter. Love ❤️ this idea!
👉 A new feature is rolling out which allows you to arrange the content on your profile more effectively
👉 Recently I mentioned the new SEO capabilities for articles. What a home run!
👉 What about scheduling newsletters? YES, it is coming too.
Interesting Feature Updates for all:
👉 Analytics: Look for a new analytics and tools page on your profile. On mobile, find it upper left under your headshot. On the desktop, look far left on your home page to find it. The updated analytics display will show you your profile views, audience insights, and post-performance, along with access to creator tools. It's all put together in one spot on your profile now.
👉 Activity Display on Profiles: This is fantastic and I just saw this within the last 24 hours. Check it out in this post (and please comment)
👉 Skills: LinkedIn will be recommending key skills for your profile going forward if you have a premium account.
👉Algorithm Update: LinkedIn announced that they will be prioritizing content display to our immediate connections. They will also be featuring educational and thought leadership content more prominently going forward.
👉Messaging: I keep hearing that some people are able to STAR some of their messages. This helps you keep your most relevant messages front and center. For those of us who get LOADS of LinkedIn messages every day, this sounds like a great idea
👉 Content to Find: We will be able to see curated collections of newsletters, videos, and top highlights from our mobile app.
👉 Connect Easily: This next feature allows you to connect from your home feed to a creator. The connect button will be offered in the feed. Currently a test.
---
LinkedIn News
🗞 Here's LinkedIn's guide to marketing KPIs here KPI's
🗞 LinkedIn released a new status page so you can check the platform operation very easily NEW STATUS PAGE
---
LinkedIn Profile Team Audit 🔍


Wondering how you are faring with YOUR LinkedIn presence or that of your team?
Let us audit your team and provide you with some valuable (and free) insights!
---
"Start the Year off Right".... 📘 Book Idea!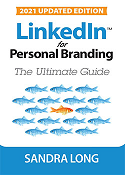 Where to order:
🇺🇸 USA Amazon.com
🇨🇦 Canada Amazon.ca
🇬🇧 UK Amazon.co.uk
🇦🇺 Australia Amazon.com.au
---
Extreme gratitude ❤️ for the wonderful ❤️ book reviews:
I appreciate each and every book review. Testimonials and reviews are so important for authors!
I am happy to report that we are now up to 165 reviews for LinkedIn For Personal Branding: The Ultimate Guide.
---
Major 2023 Program Areas 📆 ❄️........ Let's set up a time to discuss how to activate your organization
👉 B2B Sales Boost
👉 LinkedIn Sales Navigator Training
👉 LinkedIn Brand Ambassadors
👉 Reimagine Your Event
👉 Hiring Heroes
---
My Recent LinkedIn Newsletter articles
Can Thought Leadership Turn into Sales? Article NEWEST FROM SANDRA
25 Content Ideas for B2B Companies Article. NEWEST FROM PRC
LinkedIn Company Page Top features from 2022 Article from PRC.
LinkedIn 2022 Features for Creators Article
LinkedIn Power Plays for Corporate Marketers Article
LinkedIn Feature Updates for the First Half of 2022 Article
Five Productivity Hacks for LinkedIn Power Users Article
Dance with Enthusiasm: Six Personal Branding Advantages for Amazing Companies - Article
Ten Awesome Places to Add Links to Your LinkedIn Profile - Article
The 10 Biggest Strategic Mistakes on Your LinkedIn Profile Article
LinkedIn Audio Events User Guide - Article
OR Better Yet..........Subscribe
---
✔️ Interesting Ways that We Help Companies: Did you know?
Our #1 focus at PRC is helping companies, leaders, and employees to succeed in their mission by leveraging LinkedIn. This includes:
✔️ Company branding and re-branding
✔️ Sales and Business Development
✔️ Hire Better. Hire Faster.
✔️ Thought Leadership and Visibility
✔️ Event Marketing
---
Who and How do we help at Colleges and Universities?
✔️ Students: LinkedIn Training and online courses. Speaker for Career or Communication Classes OR at Career Events. Live or virtual.
✔️ Staff: Upgrading LinkedIn knowledge. Latest trends and insights. Live or webinar.
✔️ Alumni: Reunion or Special event speaker. Live or webinar.
---
Like more ways to keep current with LinkedIn?
If you love learning all about LinkedIn, you will want to subscribe and get my personal newsletter articles sent to your LinkedIn message box!
Another tip: If you don't want to miss my posts, please click on the bell 🔔 at the top of my profile.
And now...........a Brand NEW newsletter - LinkedIn Business Power. Subscribe here

---
B2B Sales Advice Corner:

👉 Wondering about the number of stakeholders is typical for B2B sales? Here is my poll and post
👉 Salespeople get frustrated with the lack of access to decision-makers. Here is my post
👉 Sales Mistake - Talking all about yourself. Here is my post
---
Gratitude Corner: 😀
👉 Gratitude for our new client BankNewport Here is my post
👉 Gratitude for new speaker friends. Here is my post
---
So..............What am I up to in March? 📆 ☘️
👉 Sales Rally Calls - Content training
👉 LinkedIn Sales Navigator coaching
👉 LinkedIn Profile Training for Employees
👉 Traveling to San Antonio in early March
👉 LinkedIn Master Class for NBB
👉 Onboarding new clients for company branding and rebranding
---
Thank you all - Stay Safe and Healthy!

Sandra
Let's be social! LinkedIn Profile | LinkedIn Page |
PS Check out my book here and consider subscribing to this newsletter below