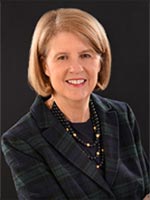 Happy Holidays to All 🎄 🕎 ❄️
I am already enjoying my lighter work schedule and the chance to enjoy my family. What about you? I hope you are in a similar boat.
---

LinkedIn Updates – December 2022
For Companies:
👉 Product pages are now here. This will allow your company's products to be discovered through in-platform searching on LinkedIn. Company admins can also use product highlights to showcase specific product-related content on the page and point interested members to it. Also, companies can re-share content from your product community to the main Page and add posts to your product highlights.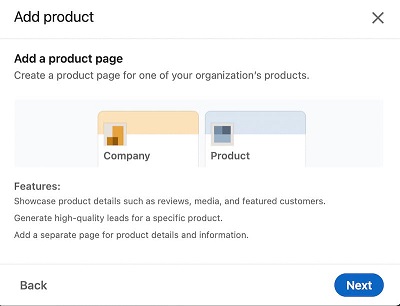 👉 Updated Competitor analytics dashboard. Use this to understand what competitors are doing and set your brand apart. Track follower growth, recent posts, and engagement; and discover what key competitors are discussing online. Stay on top of your industry by quickly surfacing trending content produced by competitors
👉 Look for an updated admin layout for company pages. Nothing too major but a cleaner appearance.
For Creators:

👉 If a member searches for your profile they should be able to easily find and subscribe to your newsletter.
👉 Now we can incorporate SEO best practices by optimizing our article titles, descriptions, and tags.
👉 LinkedIn will also automatically send your new followers a notification to subscribe to your newsletter. I love ❤️ this one.
👉 Improved analytics #1- Top performing content. Enhancements include viewing top-performing posts ranked by impression or engagement based on the selected time frame AND Downloading the top 50 posts with links to review.
👉 Improved analytics #2 - Find your new followers in a filter with the selected time range in the audience tab
👉 Scheduling: I just got this feature so I plan to try it out soon.
Interesting for all:
👉 Find the new search tab for products, which goes hand in hand with the products tab on company pages.
👉 Looking to easily add emojis to your comment? Now you can use the built-in emoji 😀 board at the bottom of the comment window.
👉 Look for this newish prompt from LinkedIn....."Did you find this post valuable?"
👉 Now you can message a first-level connection directly from their comment in your feed. So convenient.
---
December Gratitude and Advice Corner:

👉 What do YOU do with Inbound leads? Check out my post and poll on this topic View here
👉 Wondering about the hottest jobs? Check this out
👉 Thinking about spending less time on Twitter? See this
👉 Onboarding new sales talent? Read this
👉 A personal post about my profile change View here
👉 Gratitude for new December clients including a major USA entertainment company; a New York Insurance company, and a few more terrific organizations.
👉 Gratitude for college students. I just spoke to a wonderful class at Western CT State University about using LinkedIn. Here are a few of them. They asked fantastic questions. Thanks to Professor Gail Alofsin for the opportunity.
---
So..............What am I up to in January? 📆
👉 Sales Kickoffs
👉 LinkedIn Sales Navigator coaching
👉 LinkedIn Profile Training for Employees - several sessions booked for January
👉 Speaking to URI students
👉 LinkedIn Master Class for NBB
👉 Onboarding new clients for company branding and rebranding
---
"Start the Year off Right".... 📘 Book Idea!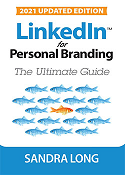 Where to order:
🇺🇸 USA Amazon.com
🇨🇦 Canada Amazon.ca
🇬🇧 UK Amazon.co.uk
🇦🇺 Australia Amazon.com.au
---
Extreme Gratitude ❤️ for the Wonderful ♥️ Book Reviews:
I appreciate each and every book review. Testimonials and reviews are so important for authors!

I am happy to report that we are now up to 162 reviews for LinkedIn For Personal Branding: The Ultimate Guide.
---
My Recent LinkedIn Newsletter articles
LinkedIn 2022 Features for Creators Article NEWEST
LinkedIn Power Plays for Corporate Marketers Article
LinkedIn Feature Updates for the First Half of 2022 Article
Five Productivity Hacks for LinkedIn Power Users Article
Dance with Enthusiasm: Six Personal Branding Advantages for Amazing Companies - Article
Ten Awesome Places to Add Links to Your LinkedIn Profile - Article
The 10 Biggest Strategic Mistakes on Your LinkedIn Profile Article
LinkedIn Audio Events User Guide - Article
OR Better Yet..........Subscribe
---
LinkedIn Profile Team Audit 🔍- Perfect for a January program!


Let us audit your team and provide you with some valuable (and free) insights.
---
Like more ways to keep current with LinkedIn?
If you love learning all about LinkedIn, you will want to subscribe and get my personal newsletter articles sent to your LinkedIn message box!
Another tip: If you don't want to miss my posts, please click on the bell 🔔 at the top of my profile.
and........🎉 Big news - Here's another way to read more of my content. Now I also have a company newsletter which is geared toward company executives. The newsletter name is LinkedIn Business Power. Here is the new link AND my first article about 2022 new features for LinkedIn Company Pages
---
✔️ Interesting Ways that We Help Companies: Can we help you in 2023?
Our #1 focus at PRC is helping companies, leaders, and employees to succeed in their mission by leveraging LinkedIn. We would love to help your company and team in the new year. This includes:
✔️ Company branding and re-branding
✔️ Sales and Business Development
✔️ Hire Better. Hire Faster.
✔️ Thought Leadership and Visibility
✔️ Event Marketing - Let's Power up YOUR event!
---
Who and How do we help at Colleges and Universities?
✔️ Students: LinkedIn Training and online courses. Speaker for Career or Communication Classes OR at Career Events. Live or virtual.
✔️ Staff: Upgrading LinkedIn knowledge. Latest trends and insights. Live or webinar.
✔️ Alumni: Reunion or Special event speaker. Live or webinar.
Thank you all - Happy Holidays - Stay Safe and Healthy

Sandra
Let's be social! LinkedIn Profile | LinkedIn Page |
PS Check out my book here and consider subscribing to this newsletter below