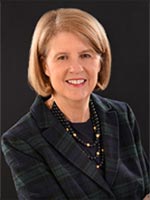 Happy Halloween 🎃 Friends!
OK, it's kind of a scary 👹 time of year! Let's hang together.... after all, we have come this far, right?
TODAY is National Mentor Day. I hope you will check out my one-day poll here and vote. LINK TO POLL
Now let's take a look at what is happening with the world of LinkedIn.
---
LinkedIn Feature Updates – October 2021
👉 LinkedIn is testing a paid ticketing option for Events. Right now, members have to add a 3rd party link to collect payment (such as Eventbrite). There are many more innovations coming for Events. Meanwhile, private events are going away.
👉 Look for more comprehensive post analytics.
👉 Be ready to receive proposal requests through your profile services page now. This will be great for certain professionals.
👉 Share "causes you care about" on your profile again. Find it in the accomplishments section now. Here's my post about it. I would love you to comment with YOUR favorite cause LINK
👉 I am hearing about an improved follower dashboard. This may include a new layout, notifications, and colors
👉 Blood boiling online? Decide if you want to see political posts on LinkedIn, with the newest setting. USA only for now.
👉 Sales Navigator: Look for a new layout and more InMails for Sales Navigator. The additional InMails would not excite me, personally. However, we can expect to get notified if your lead changes their employer. Now THAT feature will excite me.
👉 New competitive insights for your Company Page. This will be interesting to play around with.
What do YOU think about this list of feature changes? Log in here to our post and add your comments or questions LINK TO POST
---
LinkedIn and Microsoft News
🗞 Microsoft is pulling the LinkedIn app out of China. Big news. Not entirely surprising. Instead, they are opening "inJobs" app. for job seekers.
🗞 LinkedIn is shutting down more accounts for infringements of their Terms of Service, especially around automation. Just don't use any LinkedIn automation!
🗞 Microsoft is reporting fabulous quarterly financial results due to LinkedIn's increasing advertising sales. They must be very happy about their acquisition.
🗞 The LinkedIn Services Marketplace is picking up steam. Unlike Fiverr and Upwork, they plan to have a focus on executive coaching as a service.
🗞 This little girl is me campaign........Check out the amazing posts under the hashtag #thislittlegirlisme
---
Recent Webinars and Podcast Shows
I have been very busy speaking and it continues into the winter. Here's a snapshot of some recent presentations.
📢 CFO Career Upgrade with LinkedIn
📢 LinkedIn Profile Secrets for CPA's
📢 Grow Your CPA Business: LinkedIn for Networking and Referrals
📢 Another Day Above Ground - Comedy Podcast (Yikes! This was a stretch for me) Link to Post and Show
---
Gratitude for University Of Rhode Island Students & Professor Gail!
I always enjoy speaking to the URI students!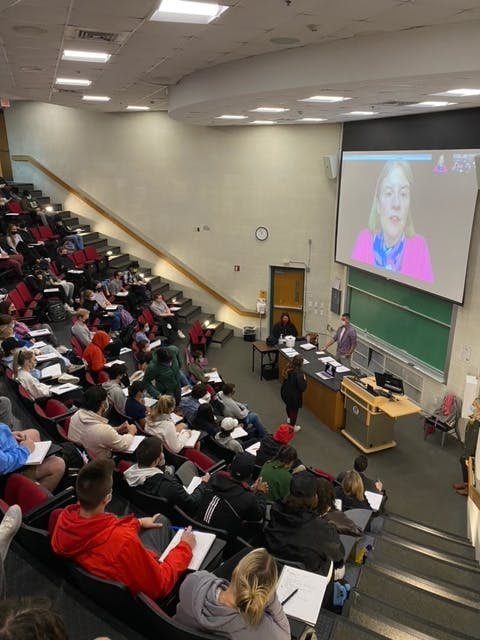 ---
Books 📘 make Great Gifts for Team Members, Clients, Students, Grads, Career Explorers, and Anyone in Business!
Watch this Mini book trailer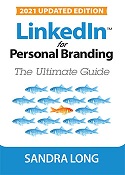 Where to order:
USA Amazon.com
Canada Amazon.ca
UK Amazon.co.uk
Australia Amazon.com.au
---
Extreme gratitude for the wonderful 🧡 reviews and snippets:
FROM ANGELINA: "I bought this book as I ventured into using LinkedIn for my solo consulting/coaching practice. The information was so robust. I felt much more confident creating content on LinkedIn after reading this book. It was super helpful and an effortless read!"
FROM JEFF: "I have to say that Sandra is living proof that your brand CAN shine through on LinkedIn.
I now own both the Kindle and Paperback versions of "LinkedIn for Personal Branding" and it is obvious that Sandra has put into practice the excellent advice she provides in the book. Just look at her LinkedIn profile and you will see it.........Whether you are a job seeker, business owner, sales person, or executive I HIGHLY RECOMMEND that buy this book and read it cover to cover. You will learn more than you ever thought possible about how to build a brand on or off LinkedIn!"
FROM MN: "This author has so much insight into using LinkedIn for branding and business development! If you use LinkedIn professionally, this book is a must-have. It's so interesting how she breaks down each part of the LinkedIn profile to address a certain aspect of your brand—I thought this was a great way of looking at it. Also the appendix is full of super helpful resources. You'll get value out of every page in this book!"
FROM ROBERT: "I have read a number of books on LinkedIn and this is by far the best one because it is extremely well written and easy to read and understand. It covers lots of useful areas and contains excellent ideas to promote your personal brand on LinkedIn. I do highly recommend this book who wants to improve their profile and promote themselves within LinkedIn."
Thank you Angelina, Jeff, MN, and Robert! Every review is priceless to me!
Social Selling – What are you afraid of? 👹
I wrote this LinkedIn article all the way back in 2015, and it is still entirely relevant today. Check it out now in my new LinkedIn post, just in time for Halloween LINK TO POST AND ARTICLE
---
Upcoming Event: 📅
Are you a Woman in Finance? Consider joining the FWA - Financial Women's Association of New York for my talk "LinkedIn for Personal Branding." You don't need to be a member to participate. LINK TO EVENT
---
Thank you all - Happy Halloween - Stay Safe and Healthy!
Sandra
PS Check out my book here and consider subscribing to this newsletter below