Hi Friends!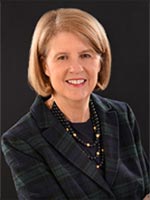 It's November - the month we are reminded of everything and everyone we are grateful for! Despite a tough year, I hope we can all find silver linings - things to be grateful for! To start off with, I appreciate all of you. You are part of my treasured network. Many of you are clients and friends. Others are brand new connections who happen to be interested in LinkedIn. Thank you all!
---
LinkedIn Updates November 2020
For Companies:
Look for new insights called Post Highlights and Employee Activities in your Page.
LinkedIn Events (from a Company Page) are greatly enhanced with polls, speaker links, advertising options, registration, email collection, and the automatic notification to your page followers. Are you an admin for a company page on LinkedIn now Or are you interested in creating one?
For Salespeople:
Sales Navigator's SmartLinks will now allow us to include links and videos. This is a fantastic way to share information!
For those of you using the Enterprise version of Sales Navigator with CRM functionality, you will see improvements in reporting and integration.
For Job Seekers:
Check out the new Career Explorer tool. Find new jobs with the skills you have and explore job transitions. In this time of Covid, this is especially valuable.
For Premium users:
Have you tried the new Away message yet? Maybe for the holidays? I think we all need a vacation and should try this out now!


---
Interesting for all:
Get ready to add a thumbnail for your native videos!
There are lots of tests going on with LinkedIn Stories. Here are two examples: using targeted audiences by language and swipe up links
Profile Memorialization is being considered. This means that when someone passes away, the profile may remain visible so the professional legacy can be maintained. "In Memory Of...."
Group notifications have been changed and this can impact our opportunities to engage with others in our groups.
---
November has been BUSY:
Two Virtual Networking Sessions for Zicklin School of Business (CUNY, Baruch)- Here is my gratitude post
Two LinkedIn Training Sessions for Save the Children, a wonderful non-profit here in CT - gratitude post coming soon
Just spoke for the Women in Insurance UK Summit group about building a LinkedIn Community - Here is my gratitude post
Appreciated my second chance to speak to students from the University of Rhode Island this fall
All of this on top of several company trainings and webinars for sales teams
Now I am booking for lots of 2021 events, please reply so we can discuss your team or event!
---
LinkedIn Club News:
We just did some fun Zoom sessions on A) New LinkedIn Features "hands-on"; B) Profile reviews; and C) LinkedIn Searching
Interested in joining us? Here is the link - and feel free to shoot me an email with your questions about it
As you've heard 📕--!!
Big Book News dropped recently! My new book is in the world! Check out this blog post for more information.
---
Thank you all - Happy Thanksgiving - Please Stay Safe and Healthy!
Sandra
PS SUBSCRIBE BELOW TO RECEIVE A MONTHLY NEWSLETTER LIKE THIS!