Hi Friends!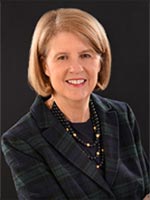 Greetings Friends!
Annnnddd....... here we are at the END of quite a year!
We can see the light at the end of the tunnel. Let's all just stay healthy all winter long!
This is my December newsletter where I share the latest LinkedIn features and capabilities. And I share a few other things that are happening in my world.
---
LinkedIn Updates – December 2020
For Businesses:
👉 We now see "Super Admins" for LinkedIn company pages. Who is your company's super admin?
👉 LinkedIn is testing ads in Stories. Ugh.
👉 The very best news ever for LinkedIn Company Pages > NEW PRODUCT PAGES! We had these years ago on LinkedIn, but they were removed. I am SUPER excited about this new page capability. So if you have a company this is terrific news. Plan to add your products and services along with media. Here is a sneak preview from Zoom. Check out their page and click on PRODUCTS > SNEAK PEEK
👉 LinkedIn Sales Solutions just introduced a new solution called Sales Insights which provides prospect data for sales teams. It looks like it pulls similar data that we find in Sales Navigator. Sneak peek below ⬇️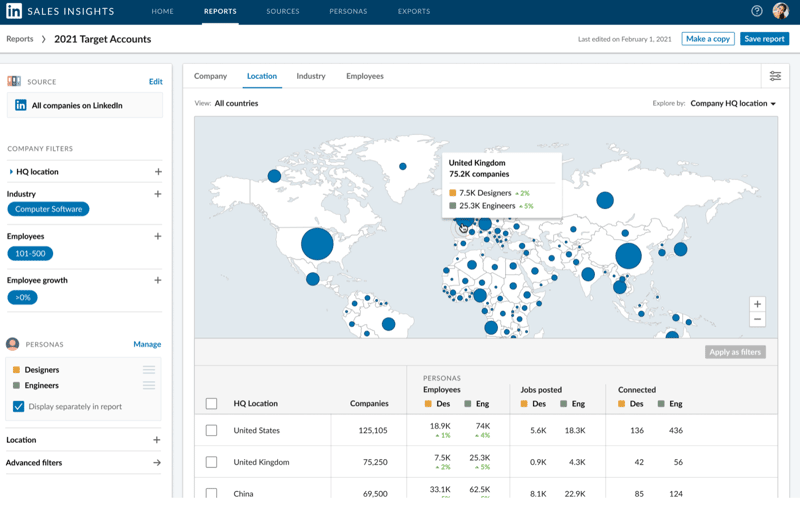 For Individual LinkedIn Members:
👉 I found a new tab on the top of my Profile. At first, it was called "Add Goal" but now I see it is "Open to" and it leads to the option to share that I am hiring. Check it out if YOU are hiring.
👉 I have seen notifications for a new poll which is quite nice. Not sure if this notification is just a test or permanent.
👉 There is talk of a new category of LinkedIn users called LinkedIn Creators. Not as exclusive as the LinkedIn Influencers. Something to watch if you wish to create content and get followers. I will keep you posted as more info becomes available.
👉 Do you like to write? The newsletter beta is expected to roll out more extensively soon. A few folks have it. People are waiting. I am waiting.
👉 Hashtag posts are appearing in the feed now. Remember to use hashtags when you post, but not too many!
---
Top New LinkedIn Features For 2020? 🎩

You may be wondering what the BEST new features we saw rolling in during 2020? I will be posting about this before December 31. I can't wait to tell you my vote for the TOP new features from the entire year. Send me a note with your favorite!
---
Book: Gift idea 🎁
My friend Bob ordered over a DOZEN of my book LinkedIn For Personal Branding for gifts this year! He purchased for 12 mentees, 2 of his adult children, and a coworker. How great is that!? Thanks, Bob!

You may want to give the gift of a book, and here are the links for your consideration!
LinkedIn for Personal Branding - for professionals, executives, biz owners, students, and job seekers
Supercharge Your Notary Business with LinkedIn - with coauthor Bill Soroka - great for notaries and loan signing agents
---
LinkedIn Club News: 🗞
The LinkedIn Club is working on content and setting goals for 2021. We are doing profile updates, building company pages, finding prospects, and absolutely focusing on taking advantage of all the newest features on LinkedIn. Since we are expecting these new Product Pages (mentioned above) , I am sure we will double down on the entire Company Page opportunity in January and February.
---
Goody Bag Update 🎄
This was kind of an experiment and two things happened:
👉 Dozens of you signed up for the free digital products, but I don't know who did exactly so I would love to hear back from you if you found this helpful? Just reply back to this email. Your feedback will help me decide if I should participate next year.
👉 500+ new people signed up for my course LinkedIn Visibility: Be Found which was just totally revamped. WELCOME to all these wonderful new folks! You can expect to see LinkedIn updates from me every month. Glad you are here!
---
Gratitude Corner
👉 5000+ Views - thank you! 🧸
My TEDx talk just reached 5000 views, thanks to many of you! It's 11-minute long and available for free on YOUTUBE.
👉 Thanks to the Women in Insurance UK Summit
I enjoyed speaking to this wonderful group at the end of November. My friend Gail Lowney Alofsin also spoke so that made it super fun. Here's my gratitude post.
👉 Thanks to the LinkedIn Personal Branding Webinar Attendees
I had a free webinar on December 7, about LinkedIn and Personal Branding. It was partly educational as well as a relaunch. Thank you to everyone who attended. You had great questions and insights! ............I do have a replay of the educational part - only available for this group, so let me know if you wish to get that.
---
Gearing up for 2021! 🎉
I am so excited to get going into 2021. Are you looking for a speaker to motivate and educate your team or students? Or do you want to up your own personal LinkedIn game to open up a new business or career opportunities? Either way, just reply back and we can get a conversation started about YOUR 2021 on LinkedIn!
---
Thank you all - Happy Holidays - Please Stay Safe and Healthy!
Sandra
Let's be social! LinkedIn Profile | LinkedIn Page | Facebook Page | Instagram | Twitter
PS SUBSCRIBE BELOW TO RECEIVE A MONTHLY NEWSLETTER LIKE THIS!