August 2020: Greetings Friends!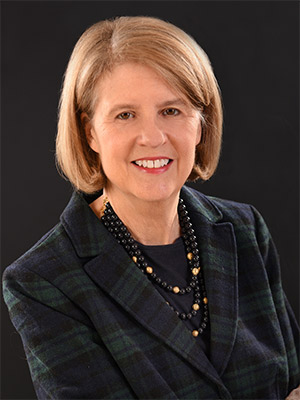 Summer is closing in on us. Yes, it's hard to believe. I hope you have had a fun and healthy season. Even though it's been a very tough year for all of us, it still seems to fly by. I will begin this newsletter with some LinkedIn changes.
---
LinkedIn updates
👉 For Everyone:
► The "People Also Viewed" feature has become bigger and offers more options such as connect or message. I always advise my clients to turn this feature off on your own profile, but it's handy when looking at other people.
► LinkedIn is piloting a program with "Remember Me" for password protection.
► Newsletters are rolling out! This will give a real boost to articles! Previously these were invitation-only.
► LinkedIn is planning on memorializing profiles of the deceased.
► LinkedIn is rolling out more reaction options for commenting. I prefer commenting with real words, but will be checking this out.
👉 For SlideShare Lovers Like Me: LinkedIn is selling SlideShare to Scribd. I always loved SlideShare, but LinkedIn has ignored them since they acquired them a few years ago. Let's see what happens now that the site will have new ownership. Here is my post which has some very interesting poll results and comments. Please check out the votes and comment if you wish! LINK
👉 For Job Seekers: Interview Prep and Resume Builder are now front and center in the jobs tab. The resume has limited flexibility so most job seekers will want to use a resume template or a professional service to create their resume. It's still nice to have that option.

👉 For Self-employed People: You can now add a logo-like image in the spot where a company logo from a page might otherwise appear by selecting the self-employed option for Experience section.

👉 For Salespeople or Business Owners who use LinkedIn Sales Navigator:LinkedIn is enhancing alerts by adding "buyer interest alerts" and relevancy filters; and an "outreach" listing in it's lead lists which provides a more comprehensive overview of your activity with each contact. Other things to expect in the future: video links for Smart Links, and increased number of leads for lists.
---
Glitches 🔥
👉 Some users report that the order of their LinkedIn Recommendations are really out of sync with the calendar. If you have that problem, you can report it. Cross our fingers - because maybe it means they are working on it for improvements!
👉 Other glitches I have heard about include the inability to do the basic steps for LinkedIn searching and posting. And unfortunately, saved searches CONTINUE to be glitchy or non-existent.
---
Events
🗓 LinkedIn for Leaders - hosted by the Leadership Forum - Rescheduled
Due to a major storm which resulted in power and internet blackouts, this program is now happening on Sept. 30. This program is for leaders interested in LinkedIn for branding, hiring, sales, and executive presence. You will be receiving an email if you were registered for the August session.
🗓 Virtual Networking with Rutgers University
I am speaking to Rutgers University alumni on September 16 about virtual networking. I love this audience at Rutgers!
🗓 Inbound20 - Use my Speaker Code
I am speaking at Inbound20 on September 22 and 23 - and there are LOTS of great virtual sessions on all kinds of sales and marketing topics. My session is called Power Your Pipeline with LinkedIn Sales Navigator.
Read about the sessions here and register. The all inclusive powerhouse pass costs $89, but here is my special code if you wish to attend for $49. You will love the sessions available from Inbound20!
BRK-PHP-VMBCI
🗓 LinkedIn Club Events: (for PRC Clients in the LinkedIn Club)
Our next confirmed dates are Sept. 8 for LinkedIn Profile Feedback and Sept.16 for a session on LinkedIn Company Pages. Please check the Club Hub for details!
---
Other News and Plans
Book: I am in the process of updating my book LinkedIn for Personal Branding: The Ultimate Guide. Please stay tuned for upcoming news about this.
Virtual Sessions: I have been doing virtual training and speaking sessions all summer. Now I am in the planning stages for fall programs. Would love to hear from you about your goals for your team or students!
---
Thank you for reading this newsletter!
PS SUBSCRIBE BELOW TO RECEIVE A MONTHLY NEWSLETTER LIKE THIS!
Enjoy the rest of the summer - and stay healthy and safe!
All the best,
Sandra