June 2020 Newsletter and LinkedIn Feature Updates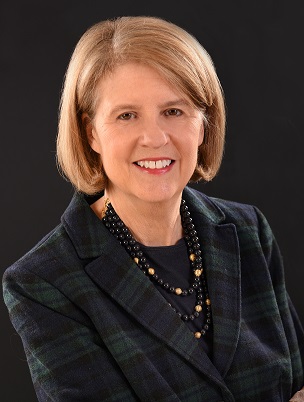 Summer of 2020 is a perfect time to keep active on LinkedIn, since our professional networking needs to continue all season so we are positioned for success now and into the fall. LinkedIn offers such an amazing way to stay top of mind with our prospects - no matter the season.
---
JUNE 2020 NEWS AND UPDATES:
LinkedIn has continued with advancements and new functionality. Here is a rundown for you for this month:
👉 General Updates
LinkedIn now has a new CEO, Ryan Roslansky, so it will be interesting to see his impact on the platform. The site also sports a new black toolbar at the top of the homepage. I haven't seen an announcement on why the toolbar has changed, so it might be for Black Lives Matter. That's the buzz that I am hearing.
👉 Profile Feature Updates
Temporary Headline - LinkedIn is testing a temporary status headline which will appear next to your regular headline. So imagine these: "On Summer Sabbatical" or "Finishing my book" or "Preparing for X speech"
Expanded (Regular) Headline - This feature is super exciting. The headline is apparently expanding to 220 characters, which is a 100 character expansion. But I am not using all of them now. Find out why in this post - and feel free to comment.
People Also Viewed feature on the side of a profile is evidently expanding to 20 profiles- as seen on mobile. I recommend that most people turn this off in their settings. No need to send your prospects over to your competitor's profiles.
👉 Company Page Feature Updates
Stories - Pages will also be getting the stories feature which is on the way...... Nice.
Product Pages - Now this is amazing (and a "back to the future" thing) since we had this functionality several years ago on LinkedIn. Would love to have this capability back!
Video Tab - Look on the company pages to find a specific video tab. Great feature.
👉 Content Feature Updates
Articles are now showing a suggested read time. This is pretty handy in my opinion. Now we can decide if we want to open that article or not based on the timing.
Find more options when you post. These keep expanding. For me, I now see:
Mobile - share that you are hiring, find an expert, celebrate an occasion, add a document, or create a poll
Desktop - celebrate a teammate, find an expert, share a profile, add a job, create a poll, and offer help
LinkedIn Stories - highly anticipated - has now expanded to Brazil, Netherlands, and Australia.
👉 Sales Navigator Feature Updates
Every quarter, LinkedIn announces feature upgrades or tweaks. Recently they repositioned and consolidated notes and comments. LinkedIn also introduced SmartLinks (which was previously PointDrive). SmartLinks gives the salesperson more insights into content viewers.
---
LinkedIn Personal Best Club - Welcome - and Gratitude for Jen Beale and Bill Soroka ♥️
My LinkedIn club is experiencing a wonderful expansion with new members - especially thanks to Jen and Bill. Welcome to all! We got so many new people over the last 4 weeks - and I am trying to connect with everyone. Please be sure to invite me to connect - and join our private group - as soon as possible. Here is the log-in link for Club members. I look forward to seeing great things on LinkedIn from all of you! Please message me on LinkedIn with your questions.....Thank you Bill and Jen!
---
LinkedIn Sales Stars - ⭐️⭐️⭐️
Thank you to the Sales Stars. Keep up your momentum. I am hearing good things about your progress. Log-in link is here.
---
Gratitude - Gail Alofsin @ the University of Rhode Island ♥️
We had a wonderful Zoom class on LinkedIn last week. The students read my book LinkedIn for Personal Branding and had many great questions. Thank you to the wonderful students at URI. A huge thank you to Professor Gail Lowney Alofsin. Check out Gail's post.
---
Gratitude - ACS ♥️
Thank you to American Chemical Society for hiring me to do two international webinars for their members. We had over 1000 participants!
---
Gratitude - Radio - Digital Shows - Webinars ♥️
Thank you to Gail, Joe, Keith, Helena, and Matt for inviting me to your amazing shows and events.
WADK - Newport Rhode Island 1540 AM with Gail Lowney Alofsin - 30 minutes - Leadership at All Levels - post
WTBQ - New York 1110 AM and 93.5 FM with Joe Dans - 60 minutes - Creativity and Tech - show website
New York Public Library - Webinar on June 18 - thank you to my friend Helena Escalante
L(a)unch Show - Thank you for inviting me Keith Reynolds - it was very fun! Here is show link
Chat with Matt Zoom - Thank you Matt Bud from Financial Executive Networking Group - you have an amazing group!
---
Upcoming Events 📆
Many great events are planned now including: Inbound conference, Leadership Forum, Social Media Day, Staples, additional American Chemical Society programming, IACT, Fairfield Chamber, and a webinar for Rutgers University. I expect to be able to share some links with you next month.
---
What's on Your Mind? How can I help?
Please get in touch if you need my assistance. Enjoy your July holidays!
Warmly,
Sandra Long