How Educators can Benefit from LinkedIn by Sandra Long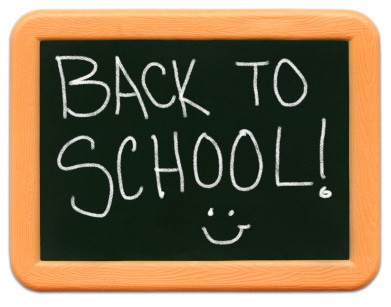 Educators from all sectors are increasingly interested in becoming proficient with LinkedIn. They want to do this for these three reasons: their own career or professional development; marketing of their institution; and to actively train and guide students. This is not limited to Career Services departments within Higher Education.
There's a big uptick in activity from Admissions, Alumni Relations, administrators, professors, board members, trustees, counselors, educational consultants and marketing professionals.
In addition, corporate, high school, community, and continuing adult education professionals are learning LinkedIn at a rapid pace. For example, I am currently providing professional development consulting to a continuing adult education director from a local town here in Connecticut.
Here are the top five ways that educators can benefit from LinkedIn:
Professional Branding Educators, like business executives, have the best opportunity to share their expertise and highlight professional accomplishments through LinkedIn.
Professional Networking and Relationship Building Educators are interested in networking and building relationships for themselves or their institutions. They use LinkedIn to identify and connect with potential contacts in their industry for career advancement or to develop new institutional opportunities.
Cost Effective Social Marketing Every educational institution now has the opportunity to market it's programs and services on LinkedIn. Colleges and universities can use University Pages and the Alumni Tool. We are also seeing educational consultants and programs creating LinkedIn Company Pages for the marketing of their courses or services.
Continuous Learning LinkedIn has become a content powerhouse. Educators want access to industry news at the same rate as their corporate counterparts. Educators know that access and sharing of content is extremely powerful.
Career and Job Search Skills for Educators and Their Students Schools need to effectively teach their students to use LinkedIn for personal branding, networking and job search. This is more than teaching technical competency! Networking etiquette needs to be integrated into this experience. The importance of these networking skills have dramatically increased in this tough economy for new graduates.
College Search and Selection High schools can now teach their students to use LinkedIn to assist with their college search and selection. Students can use the new University Pages or the Alumni Tool search feature on LinkedIn to view the career path from alumni of the universities they are considering attending. To bring this to life: a high school senior interested in a software engineering career in New York can view the actual alumni profiles that followed that career trajectory from each of her targeted schools. LinkedIn data now makes the college selection process very personalized and relevant for a motivated high school student.
These are just a few reasons that educators of all types are flocking to LinkedIn. What are some that you are seeing?