Hi Friends!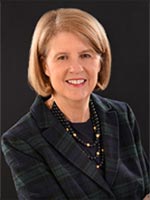 2020 is almost behind us. Before we start a new year, let's reflect on 2020 for just a few moments. First, I want to share my votes for the TOP new LinkedIn features from this year. Following that will be a few observations about business and everything else. I hope you enjoy it!
---
LinkedIn Features 2020
My personal choice for the best new LinkedIn feature for 2020 is definitely the Featured Section for our profiles, which allows us to add links, articles, posts, and media prominently. This section gives us great visuals. If you haven't seen this yet, click over to my profile to see how I use it.
Here is a list of my runner up top feature improvements for 2020: ( these are also excellent!)
👉 Newsletter
👉 Smart Links – the ability to add links (for Sales Navigator)
👉 Polls
👉 Company page invitations
👉 Extended headline
👉 Extended About essay
👉 Events
👉 Stories
👉 Name pronunciation
👉 Career explorer tool - for job seekers
👉Group communication settings
I would like to know YOUR favorite feature for 2020. So here is my LinkedIn post about this– please add your comment with your vote or opinion. And be sure to let me know why you like what you like. LINK TO POST
---
Business Review 2020
A good majority (75%) of my business has always been online. Like most people, my last business meeting or event was in early March. Since then, it's been Zoom, LinkedIn, phone, text, and all things digital. Many spring events were canceled, rescheduled, or redesigned to be virtual.
Global 🌎 – Going entirely online in 2020 meant that I began working with several clients, club members, and new subscribers from around the globe. The world seemed a bit smaller as we were all staying home.
Joined NSA 📣– I was accepted to join the National Speakers Association as a professional member in August. I am meeting more speakers from all over the country and have begun speaking to entirely new audiences about building their brand through LinkedIn, virtual networking, and social selling.
Sales Training 🎁– There was more interest than ever in helping sales teams during 2020. Sales professionals who don't use LinkedIn have always been at a distinct disadvantage, but this reality became abundantly clear this year. I am grateful for the new sales teams I started working with during 2020.
Special Company events 📆– In addition to several company-sponsored events at various organizations, I enjoyed doing a program for corporate employees on Social Media Day which is June 30. I am looking forward to designing or participating in new events for 2021.
College Happenings 🏫– I continued to do presentations for University audiences who are preparing to enter the workforce. In addition to teaching the power of LinkedIn, I presented a Virtual Networking program to several college groups in 2020. This session is much more than LinkedIn; it covers how to build connections across Zoom, LinkedIn, and other platforms. They need this as many of their students are physically separated.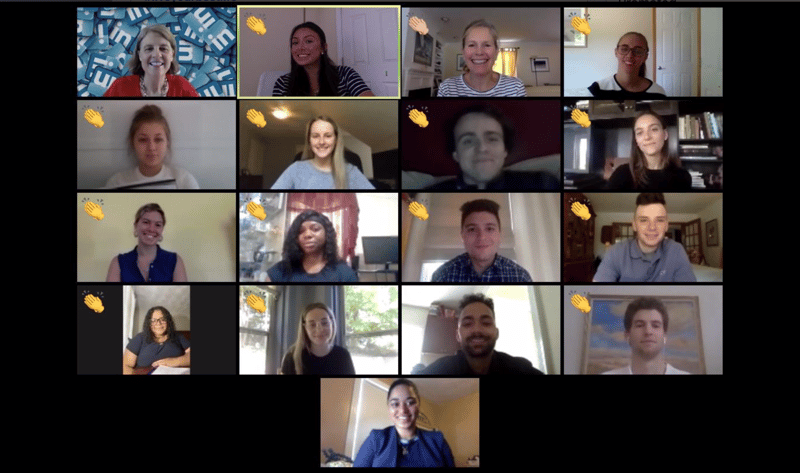 LinkedIn Club 😀- During 2020, I added two live Zoom sessions every month for the Club, which is my membership program. These Zoom meetings are optional, and the members still have the full video library with LinkedIn lessons and other benefits. I like the Zoom opportunity because this is a great time to answer questions, give profile or company page feedback, and get to know each other. And the members are fantastic!
Association Events 🗓– 2020 was an excellent year for LinkedIn presentations at Associations, including the American Chemical Society and several other prestigious organizations.
Finally, this last quarter I became a certified virtual presenter and am thrilled to have published the updated version of my book LinkedIn for Personal Branding; The Ultimate Guide - which includes all the new features and changes for the 2021 version! I am so happy to hear nice comments and especially to read the Amazon reviews. LINK
A Shout out to Bill Soroka 👨‍💼– Bill is the foremost leader for notary education in the US. I have been lucky enough to have been collaborating with him for almost three years. In 2020, we jumped to a new level by co-authoring a new book called Supercharge Your Notary Business with LinkedIn. Gratitude for Bill!
A Shout out to Jen Beale 👩🏻‍⚖️– Jennifer is a Toronto-based mover and shaker. She and I partnered for some LinkedIn educational programs, including one with Staples Canada. Gratitude for Jen!
A Shout out to the Mindful Storytelling team 👨‍💼👩🏻‍⚖️– I am the LinkedIn expert on this fantastic team lead by Jennifer and Courtney James. This program is a unique opportunity for entrepreneurs and consultants, and I will share more about this as it launches in 2021. Gratitude for Jen and Courtney.
Zoom attire – I thought I would close out by sharing a typical Zoom outfit for me last summer. Professional on top and sneakers – yes, sneakers – on my happy feet every single day. I genuinely wonder how I will ever go back to high heels in 2021.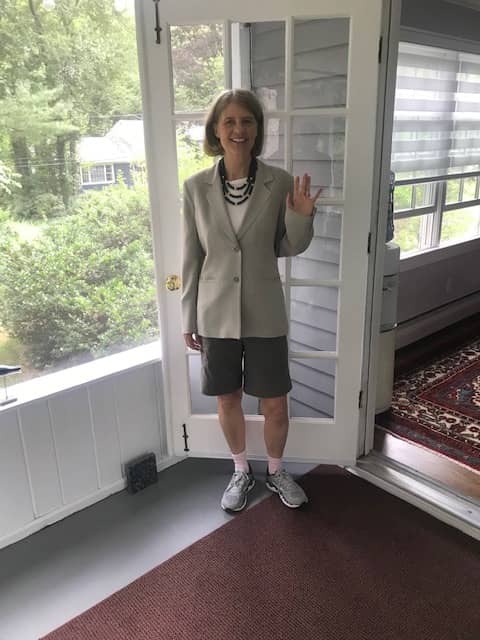 I wish you a wonderful new year! Let's stay in touch. Please reply and let me know what you are up to for 2021!
Warm regards, Sandra Long
Let's be social! LinkedIn Profile | LinkedIn Page | Facebook Page | Instagram | Twitter
PS SUBSCRIBE BELOW TO RECEIVE A MONTHLY NEWSLETTER LIKE THIS!