LinkedIn Expert Training – LinkedIn Trainer in West Hartford
LinkedIn Speaker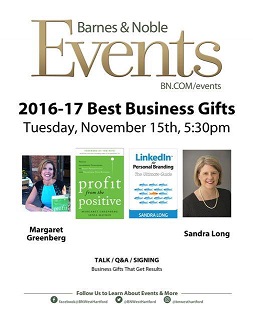 Post Road Consulting LLC Owner Sandra Long is a corporate and university speaker who specializes in LinkedIn for business and career. Sandra speaks at conferences, companies, association meetings and universities. Her presentations include:
LinkedIn and Personal Branding
Real Relationships and The LinkedIn Connection
Be a Social Leader: What you Need to Know Now
LinkedIn Training
Post Road Consulting LLC offers LinkedIn training and consulting for corporations, organizations, universities, and associations. Corporate LinkedIn Training is available for sales, recruiting, career development and personal branding purposes. Post Road Consulting's typical training clients are:
Sales teams who are trying to enhance their sales results using LinkedIn. PRC helps the team with personal and company branding, profiles, company pages, network building, and sales strategies. We also help them to upgrade and fully leverage the LinkedIn premium services, such as LinkedIn Sales Navigator, if beneficial and suitable for their sales process.
HR and Recruiting teams that are using a combination of LinkedIn Recruiter licenses, LinkedIn Company pages, and Job postings for talent acquisition. Our HR customers are interested in branding, building a talent pipeline by networking and various LinkedIn search strategies.
Marketing teams who are interested in instituting Social Selling or Employee Advocacy programs. Often they have compelling company content to share on the LinkedIn platform. We help the marketing team to integrate their efforts with Sales and effectively introduce Social Selling.
Teams of all functions (and from various industries) that are introduced to LinkedIn for personal and company branding, network building and thought leadership. Post Road Consulting is experienced working with engineering, legal, accounting, finance, customer service, operations and all major corporate functions.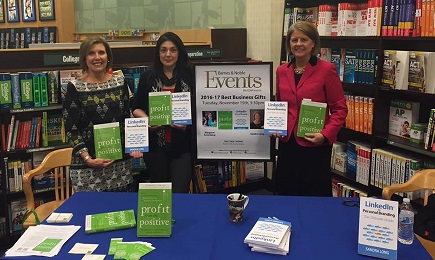 Sandra Long spoke at the West Hartford Barnes & Noble on Nov. 15, 2016 at an event called "Business Gifts that Get Results." Sandra is the author of LinkedIn For Personal Branding; The Ultimate Guide. She did this in conjunction with Margaret Greenberg the author of "Profit from the Positive' After a presentation by both authors, there was a book sale and signing event.
Sandra and the PRC team have enjoyed working with businesess in the West Hartford and Hartford area.
Customer Reviews from West Hartford
Colleen F. from West Hartford, CT
Reviewed on
Aug 6th, 2014
I had the pleasure of hiring Sandra for our 'LinkedIn, Lunch and Links' event with Small Business CT recently. I was impressed with her professionalism, quality of presentation and organization. More importantly, every single attendee left with a profile far beyond what they expected. The personal attention and care that went into every detail was obvious. I would highly recommend Sandra as an expert in her field and recommend that everyone brings her into their organization to help their team. Even our LinkedIn pros took valuable tools away!