LinkedIn For Nonprofits, Associations, Organizations, and Foundations
LinkedIn is now an essential tool for nonprofits, associations, organizations, and foundations. It provides the professional branding and connectedness to help these organizations share their critical work and missions with stakeholders, volunteers, sponsors, and donors. Nonprofit organizations have an excellent opportunity to connect with board members, corporate sponsors, members/ clients, and key stakeholders.
We offer the following programs for nonprofit, association, organization and foundation clients:
LinkedIn Workshops for Development and Corporate Sponsorship Teams
We offer customized workshops to help your team to enhance brand awareness, increase connections to corporate sponsors and donors, elevate thought leadership and speaking potential by the efficient use of Linkedin.
LinkedIn Speaker for Events and Conferences
Sandra Long is a well known independent LinkedIn speaker who is available for conferences and special events. Her speaking topics are relevant for members, clients, donors, and other stakeholders.
LinkedIn Marketing Consulting or Support
Post Road Consulting will help your organization to improve the effectiveness of your LinkedIn content. We can work with your LinkedIn company pages, Groups, employee & executive profiles, publishing, and various LinkedIn premium services to help your team enhance relationships with donors, sponsors, members and other stakeholders.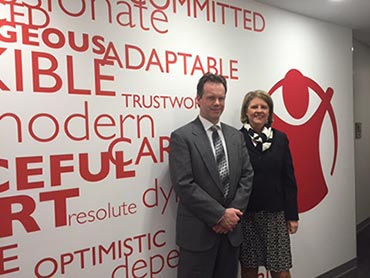 Sandra Long and Craig Patton at Save The Children, Dec. 2016
Brand Awareness: Employee Brand Ambassadors - LinkedIn Profile Workshops
Employees and team members embody and convey their organization's brand. Post Road Consulting works with organizations who want to help their employees look their best online by conducting custom LinkedIn profile workshops.
PRC nonprofit clients and work experience:
Save the Children
USO
WGBH - Boston
SeriousFun Children's Network (founded by Paul Newman)
CT Bar Association
Dozens of industry associations including AMA, ATD, and SHRM