PRC Business Services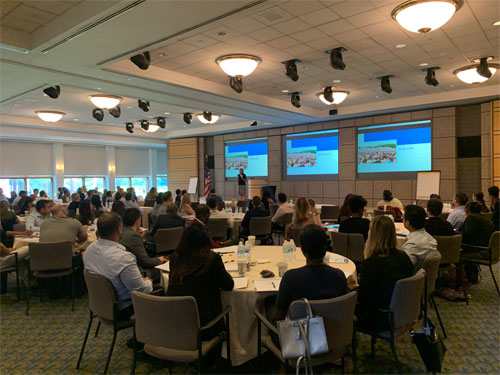 LinkedIn is now an essential business tool for all modern organizations. Whether your company's goal is to grow your business, gain visibility, or find the best talent, we can help you leverage all that LinkedIn has to offer. We work with B2B and B2C businesses and organizations of all sizes. Here's how we can help
Strategy, Consulting, and Audits
We help you to assess and optimize your organization's opportunities with LinkedIn. Learn more
LinkedIn Speaker for Special Events
Sandra Long, TEDx speaker and the author of LinkedIn for Personal Branding, would love to help make your event very special. Learn more.
LinkedIn Training for your Teams
PRC offers LinkedIn training for your company or specfic departments. Typically we work with Sales, HR, and senior executive teams. Learn more about training.
LinkedIn Profile Services
Please contact us about custom LinkedIn profile services for your executives.
Attract Top Candidates
Today's candidates are online researching opportunities before considering your job opportunities. As a starting point, we offer a full assessment of your digital candidate experience. PRC also assists with the creation of an Employee Value Proposition, LinkedIn company or Career page, branding initiatives, and brand ambassador programs for your company. Learn more
Employee Branding Events and Ambassadors
Your employees are the best representation of your company's brand. We help your team blend their brand with your company's brand to attract candidates and sales prospects. Learn more.
Social Selling with LinkedIn
Today's buyers are engaging online before initiating sales conversations. Is your team prepared? Learn more
Marketing and Advertising Support
PRC is ready to help your marketing team. Learn more
We look forward to working with you!
Please contact us to discuss further.