Social Media Marketing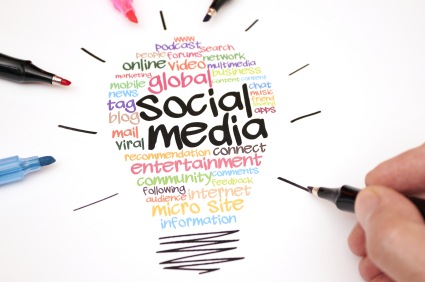 Are you considering developing a social media marketing program? Amplify your marketing when all of your social media platforms are coordinated and linked together and aligned with your other marketing efforts. 
Social Media marketing success depends on up-front goal setting and a clear understanding of the audience you wish to reach. Sometimes it makes more sense to start slowly and then increase your presence over time. Let us help you evaluate your needs. We can help you every step of the way.
LinkedIn
LinkedIn will help you find and be found by customers, prospects, partners and suppliers. Use LinkedIn recommendations and endorsements to enhance your credibility.  Link your website and other social platforms. Leverage great content to get noticed. Post Road Consulting LLC offers several LinkedIn coaching and training programs for companies and individuals.
Facebook
Facebook will help you raise brand awareness easily. Consider photo and video sharing on Facebook. Events can be managed on Facebook very easily. Your regular Facebook updates are a more proactive way to reach your customers and prospects than relying on them to visit your website regularly. We will set up your Facebook business page, and then train you or manage it for you.
Google+
Google+ is a rapidly growing platform that will help improve your overall search results. Google + has a vibrant and rapidly growing community and is business oriented. Additionally, your customers will easily find your Google+ account when they search for you online. You can easily share your videos by integrating with your YouTube business channel. Post Road Consulting LLC can help you set up a Google + business page plus the newer Google My Business page.
Twitter
Twitter allows for real time conversations that can impact customer service, brand awareness, and reputation.  Market research, recruiting and promotions can be amplified on Twitter. We can set up your Twitter page; train you or manage the page for you.
YouTube
YouTube is the best place to host videos because of the Google search and branding advantages. We work with our clients to create branded YouTube Business Channels.
SlideShare
Owned by LinkedIn, SlideShare is the "YouTube of slide presentations" and fabulous for search. At Post Road Consulting LLC, we set up your SlideShare page and will even make beautiful presentations for you to share on SlideShare and LinkedIn.
Here is a list of some of our services:
Social Media Policy Creation
Social Media Marketing Plan
Social Media Training
Business Pages for LinkedIn, Facebook, Google +, Google My Business, Twitter, YouTube and SlideShare - We will create or enhance what you already have
Business Page management
Contact Us for more information or call Sandra Long at 1-888-854-3724 
Link to Post Road Consulting's Social Central shopping site.