LinkedIn Classes and Training in Connecticut
Expert LinkedIn Training in Connecticut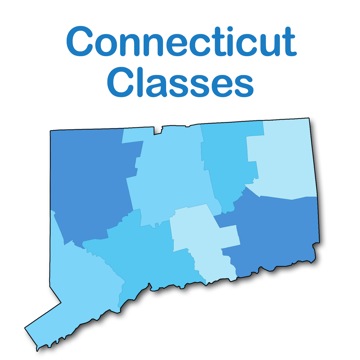 Post Road Consulting instructors travel all over Connecticut teaching LinkedIn to teams and individuals. Sandra Long, owner of Post Road Consulting LLC, is the primary LinkedIn instructor. Sandra brings her extended professional team for larger engagements at company locations around the state.
Sandra was an early adopter of LinkedIn and loves to teach it to business people, sales reps, recruiters, authors, consultants, attorneys, and job seekers. Sandra has a successful sales and business development background, and she especially enjoys teaching LinkedIn networking and prospecting strategies to sales and HR teams at individual companies.
Customized Corporate LinkedIn Personal Branding Workshops - "Hands On" Profile Training:
We help companies all over Connecticut to create "Brand Ambassadors" with their teams of employees. Let us come to your company and work with your entire team! Learn more about our "hands on" workshops.
LinkedIn Speaker for Connecticut
Sandra Long is a sought after speaker on LinkedIn topics around the state including The Connecticut Bar Association, Pitney Bowes, American Marketing Association, Women's Business Forum, and at many other corporations, associations, and universities.
Social Selling and Social Recruiting Training for CT teams
We help your Connecticut-based Sales and HR team to be more productive using LinkedIn. Our programs are geared to help your teams find and engage with more prospects. Accelerate your results with Post Road Consulting's "Hands On" programs. A partial list of Connecticut clients includes Pitney Bowes, JLL, Affinion Group, Lexco Security, Greenwich Education, Six Financial, People's United Bank, and Save the Children. Learn more about Social Selling and Social Recruiting.
University LinkedIn Training
The Post Road Consulting team works with colleges and universities across the state and around New England. The team has experience speaking to audiences at Fairfield University, WestConn, Post University and UCONN. Programs are available for staff, students, and alumni. Learn more.
LinkedIn Open Enrollment Classes: through CT. Adult Education:
Post Road Consulting President Sandra Long teaches LinkedIn and Social Media classes through Adult and Continuing Education at certain times of the year.
The PRC team teaches classes through Adult and Continuing Education in: Stamford and Greenwich. The Adult Ed courses are offered in the fall or spring only. See complete schedule
LinkedIn Training at the Stamford Innovation Center:
Sandra is a frequent speaker at special events nationally, but primarily in Connecticut, Massachusetts, and New York. In addition to live events, she is a featured expert for Small Business Connecticut "Ask the Expert" calls.